4 Ways BIM Will Reshape the Future of the Construction Industry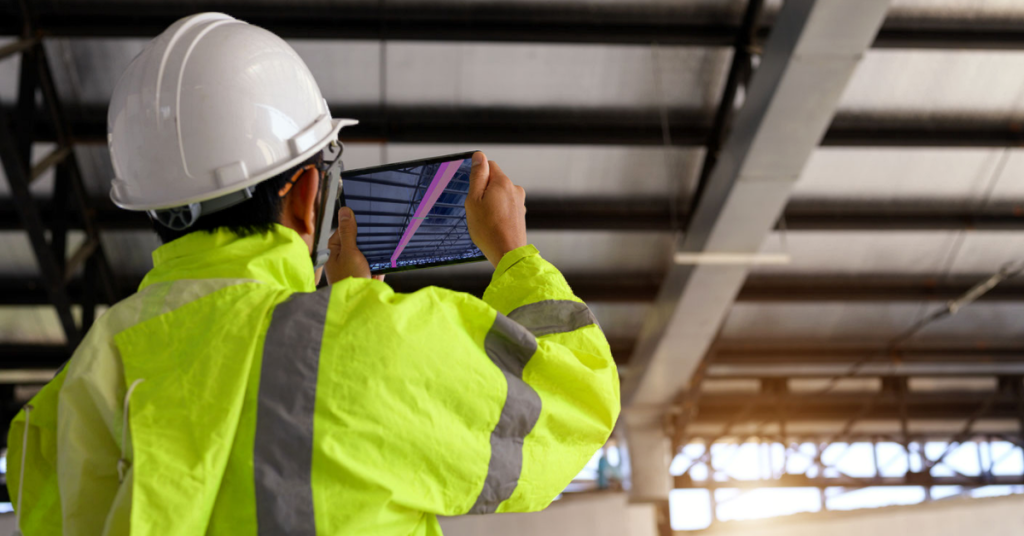 Building information modeling (BIM) has turned construction into a collaborative process. With BIM, project teams can stay connected and share data across the building lifecycle. This has changed the way contractors work, encouraging them to work closely with other teams and share their expertise, improving both project quality and efficiency.
As BIM is used in new ways, the construction industry is also changing. To stay competitive, you should understand what BIM is and how it's shaping the future of construction—anticipating the shift to smarter, more connected ways of building. So, what does the future of BIM look like and how can construction professionals benefit the most?
Below, we define BIM and go over its top benefits in construction. Plus, we'll share our top four predictions for how BIM will reshape the construction industry, and how you can benefit.
What Is BIM?
Although many people think of BIM as being a 3D model, it's closer to a collaborative modeling process. BIM brings together data needed for the building—its geometry, project schedules and construction documents—and hosts everything in a single location. This simplifies collaboration, allowing team members to access data without going through local networks. With a shared understanding of the project, team members are less likely to make mistakes, keeping the project on track and within budget.
Besides improving collaboration, BIM can also help you:
Visualize projects during preconstruction
Streamline coordination between trades
Resolve internal and external clashes
Improve scheduling
Reduce risk and costs
Learn how BIM helps contractors save money and improve building quality in our recent blog.
4 Ways BIM Will Reshape the Future of the Construction Industry
1. BIM will be used after the design phase
While BIM is standard in design, it's underutilized in preconstruction, site construction, operations and maintenance. According to a report by McGraw Hill, only 14% of U.S. owners believe they have the capacity to leverage BIM during facilities maintenance. Construction also hasn't taken full advantage of the technology: only 32% of construction professionals report using mobile devices to view BIM files while in the field.
Although not commonly used outside of design, BIM has many applications across the building lifecycle. Contractors use it to reduce downtime in the field, resolve clashes and improve coordination between trades. BIM also helps facilities maintenance teams simplify maintenance tasks and reduce long-term operational costs.
The future of construction is about leveraging BIM not only in design but throughout the building lifecycle—from preconstruction to operation. By using BIM after the design phase, you can reduce waste, keep costs low and improve productivity, helping you stay competitive and adapt to the future of construction.
2. BIM will integrate with other tools
BIM has major potential when combined with tools like artificial intelligence (AI) and virtual reality (VR). By combining BIM with AI, for example, you can use machine learning to detect patterns and make predictions, improving the building process. Using VR with BIM allows you to visualize the building before construction begins, helping you communicate project plans to clients. You can also combine VR with BIM during pre-construction to detect design errors and eliminate costly change orders. Integrating BIM with new tools allows you create higher quality builds that are free of errors, helping you win more business and improve your reputation.
3. Future BIM mandates will be released
Although BIM mandates have been passed in countries like the United Kingdom, Norway and Singapore, BIM is not yet a requirement in the United States. This could change, however, as steps are taken at the local level to mandate BIM use. In 2010, for example, Wisconsin became the first state to require BIM on publicly-funded projects with budgets over $5 million.
As BIM is used more often and its benefits are fully explored, it may become mandatory on government construction projects. To prepare for future mandates, you should consider adopting BIM in the case that it will become the new standard in construction.
4. Sustainable construction will become common
Many owners are prioritizing sustainability in construction. This transition to sustainable construction is supported by technologies like BIM, which help companies reduce material waste, create efficient designs and improve productivity. By adopting BIM, you can win more business and appeal to owners who want to reduce emissions and create greener builds.
Ready to Learn More About BIM?
We highly recommend downloading The Ultimate Guide to BIM – an e-book created to help you understand what BIM is, how it works and its major benefits in construction. Discover how you can use BIM to improve building quality, eliminate rework and win more business. Everything in the e-book is yours, completely free.