Architecture BIM and Drafting Services
BIM architectural models including elements such as walls, windows, doors, and reflective ceiling plans for BIM coordination. 3D modeling of stud wall layouts can also be provided with detailed material lists. See how we can help you on your next project.
Contact Us
Automated Material Lists and Drawing Dimensions
Save time and money before your project even starts with detailed materials lists and exact drawings according to your 3D architecture model. These drawings can be customized for both on-site wall construction or pre-fabricated off-site wall construction.
3D Architectural Modeling
Working from contract documents or directly with architects and building owners, our draftsmen and project managers use the most cutting edge software to deliver the best models in the industry. Using the most recent version of REVIT as well as add-on programs, DJM quickly provides an accurate architectural model of your facility.
3D Grids

Material Lists

CAD Floor Plans
Model Updates for Design Changes

Presentation Models

BIM Coordination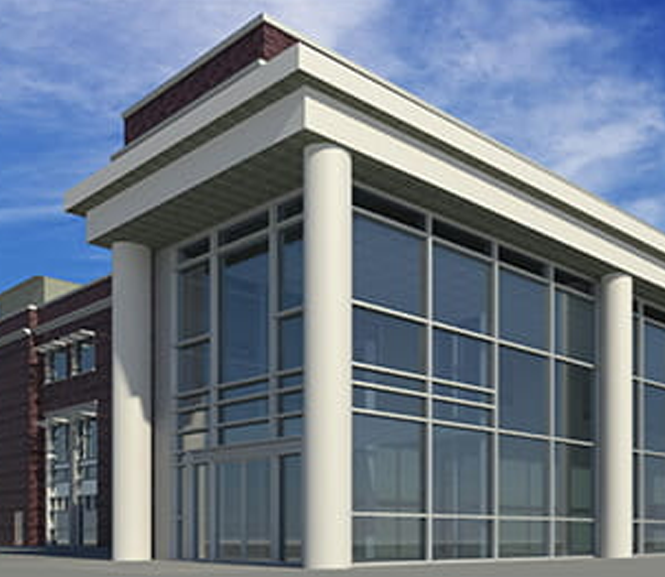 Wall Frame Modeling
As a specialist in BIM Coordination DJM provides detailed architectural wall models. Using the latest BIM software, our technicians create metal, wood and composite framing models in a REVIT format with BIM Compliant properties. These models can include studs, sheathing, insulation, window framing, door framing and wall openings for other trades. The models can be easily adapted to fit your project needs and BIM requirements.
Get an Estimate
See our 3D architectural models can help streamline operations and boost the bottom line of your next construction project.
Contact Us