10 Construction Technology Trends You Should Watch in 2023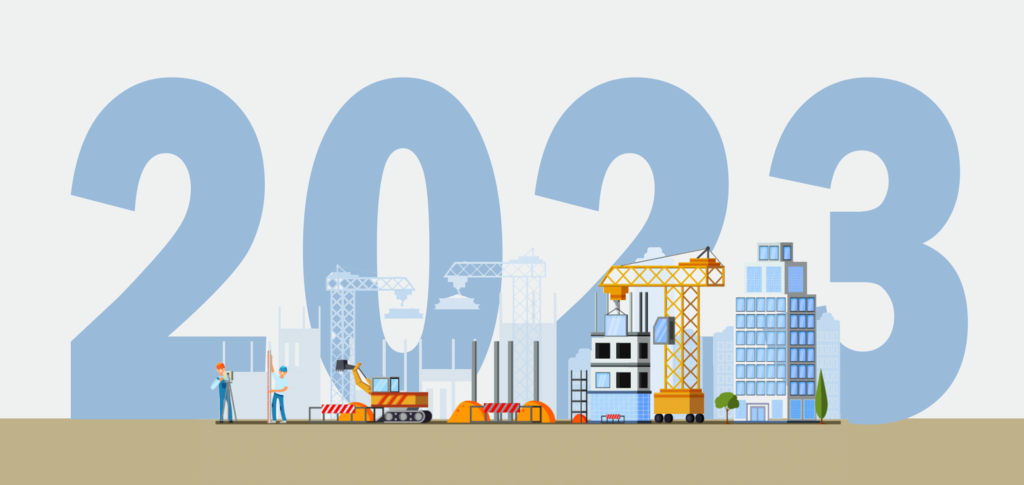 Innovations in construction can help you stand out from competitors, but they're hard to navigate. Which trends can help you win more business?
Below, we break down the latest trends in construction technology for 2023. Plus, we'll explain how you can use these technologies to improve project quality and attract more clients.
10 Construction Technology Trends in 2023
Here's an overview of the top 10 trends in construction for 2023 and how they benefit contractors.
1. Virtual Reality (VR)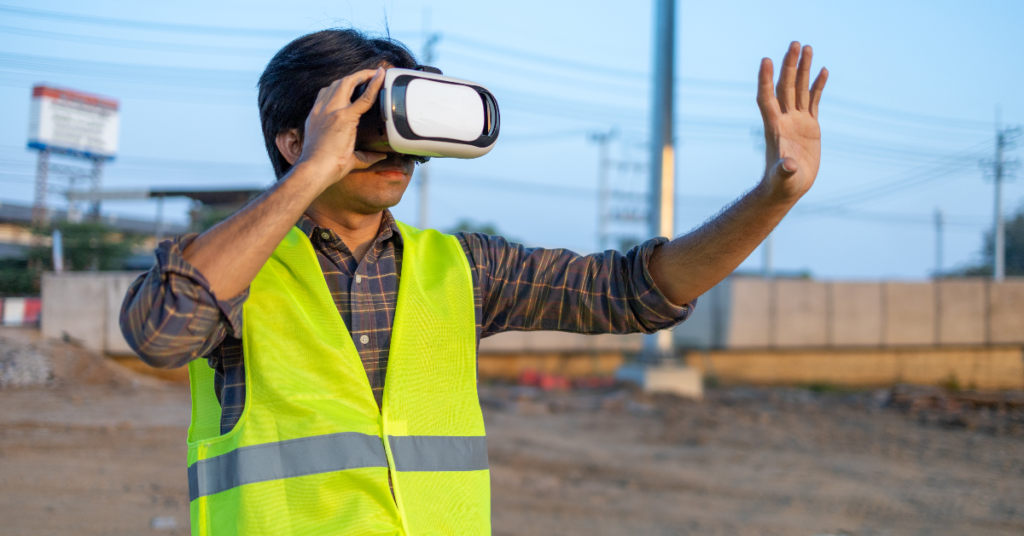 Virtual reality (VR) is a powerful tool, especially when combined with building information modeling (BIM). Using a VR headset, you can check your 3D model for quality—walking through it to identify clashes and clearance issues.
VR also fosters collaboration between project teams. Team members across the country can join the same virtual environment to fix clashes, ask questions, and communicate in real-time. This capability helps remote workers reduce travel time and expenses.
One exciting application of VR is field training programs offered by companies like Interplay Learning and Serious Labs. These simulations help teams learn how to operate construction equipment in a safe environment. You can use these programs to reduce the risk of injury during critical training periods.
2. Wearable Technology
Wearable technology is more just than smartwatches that track your daily steps. They also have applications in construction—protecting worker safety, improving efficiency, and making job sites more accessible. According to a U.S. Chamber of Commerce report, 33% of contractors surveyed plan to use wearable technology in the next three years.
Wearables are defined as any piece of equipment worn by the user. This includes devices like helmets that monitor vital signs and 3D scanners that fit like a backpack.
Many wearables offer contractors significant cost savings, such as the mobile mapping system developed by NavVis. This tool is a wearable 3D scanner that allows operators to take and process scans while they walk the project site.
3. Building Information Modeling (BIM)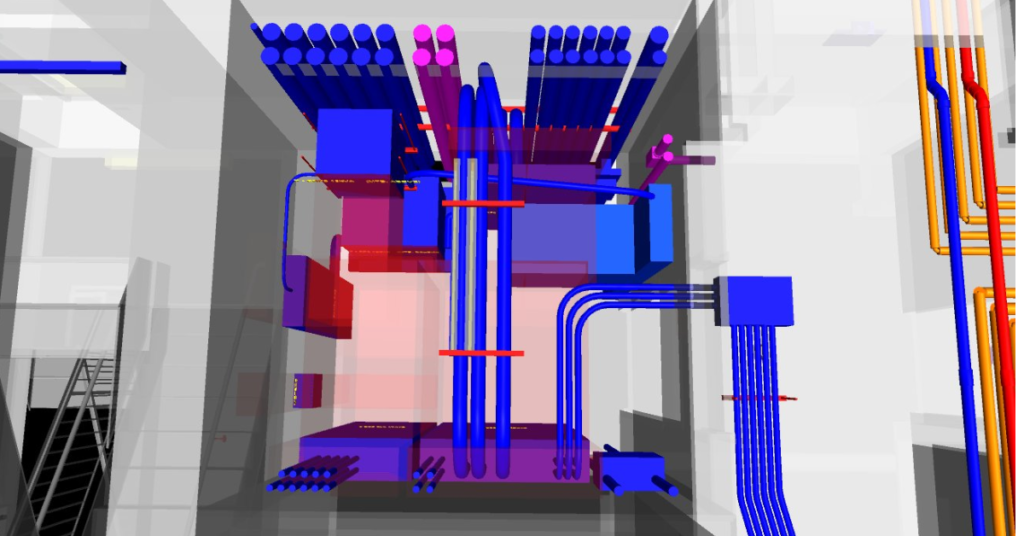 Building information modeling (BIM) is another cost-saving tool for contractors. As many as 75% of firms using BIM reported shorter project life cycles and savings on material costs, according to a report by McKinsey.
BIM is a 3D model-based system that gathers data about the building—including its geometry, construction documents, and project schedules—and hosts everything in a single database. This system helps project members locate the information they need to do their jobs, increasing productivity.
You can also use BIM to reduce rework, fixing clashes in the 3D model rather than on the job site. By addressing errors virtually, you can reduce labor costs and project delays.
Want to learn about the benefits of using BIM in construction? Download our e-book here.
4. Sustainable Construction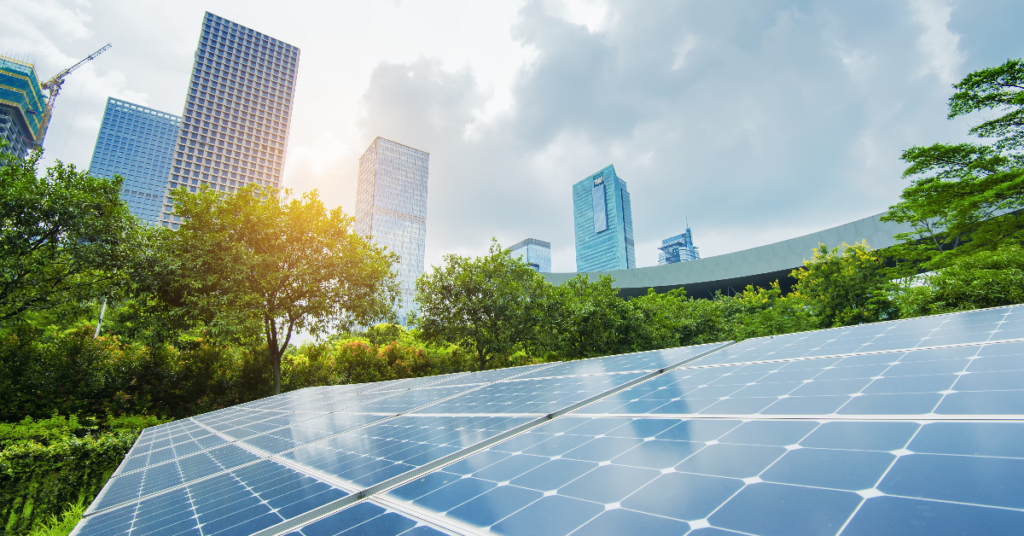 83% of construction firms use sustainability to attract customers, according to a report by Autodesk and Frost & Sullivan. That's because sustainably-designed buildings help owners reduce energy costs and qualify for green building certifications.
Here are three tips to help you get started on your sustainable construction journey:
Use BIM to reduce material waste: With BIM, you can fix errors virtually before construction begins, reducing waste caused by rework.
Bring teams together: Teams across all phases of construction should work together to create a sustainable design. If you're designing an HVAC system, for example, ask an HVAC specialist to share their input during the design phase. Combined expertise will help you create a more energy-efficient system.
Use electric vehicles: Using electric vehicles on the jobsite is an excellent way to reduce carbon emissions and diesel costs. Plus, it might even help you qualify for carbon credits.
5. 3D Laser Scanning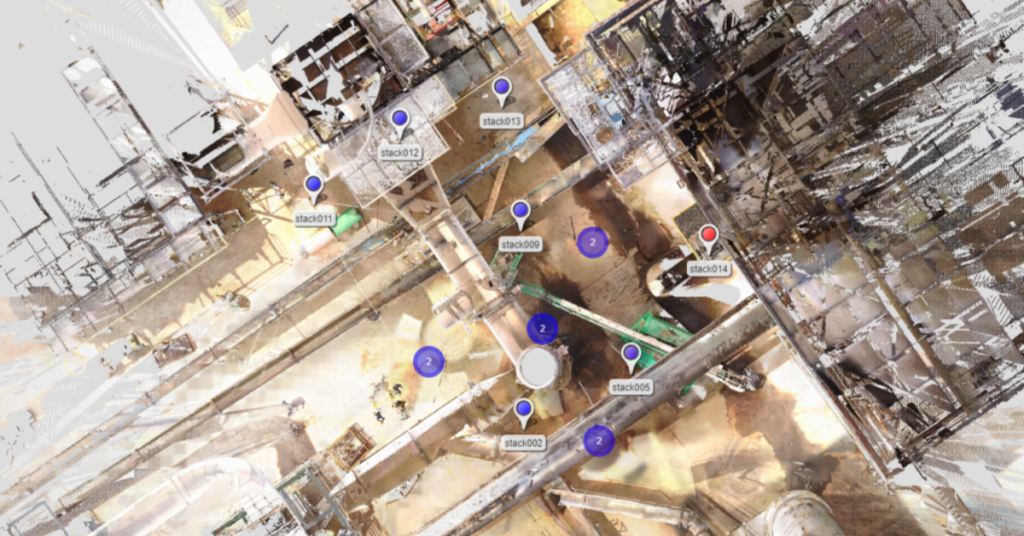 3D laser scanning brings accuracy and efficiency to the construction industry. The scanner works by connecting a laser beam with objects in the surrounding area, forming a digital layout known as a point cloud. You can use this point cloud to measure your project site virtually, track construction progress, or generate a BIM model of your existing conditions.
6. Prefabrication and Modular Construction
Offsite construction is shaking up the way contractors build. Rather than complete the project on-site, workers create sections of the building in a controlled environment. They later transport these sections to the project site and stack them to form the final building.
This process is efficient—helping contractors complete projects up to 50% faster than traditional construction. By building in a controlled environment, you can also avoid poor weather conditions, keeping your project on schedule.
7. Drones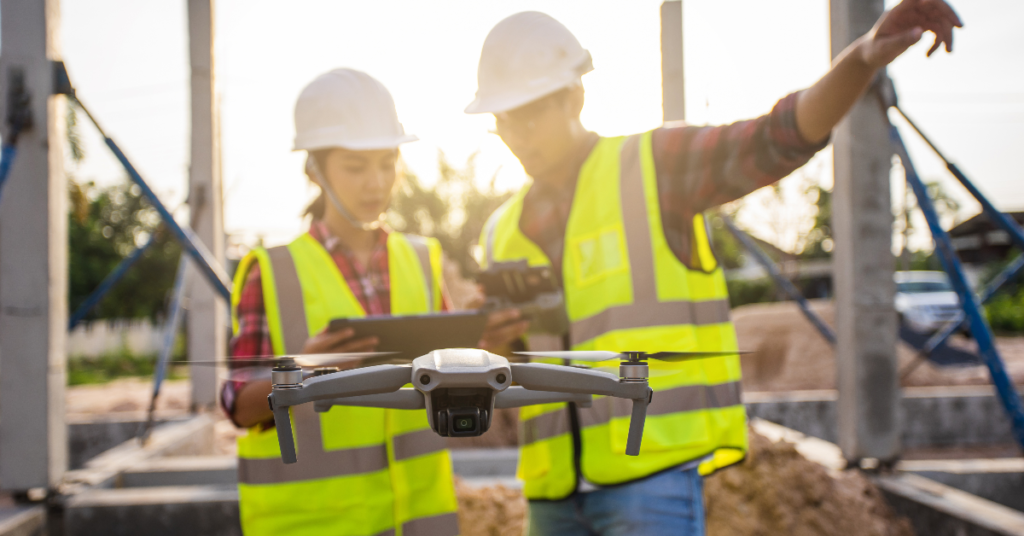 Drones are more than a niche hobby; they're also invaluable tools for contractors. Drone use in construction is increasing by 239% each year. During construction, contractors use drones to track and communicate project progress, reduce theft, and improve worker safety. Drones can also map out large areas quickly. Rather than walk the project site, a worker can use a drone to develop a topographic map—saving time and labor.
8. Advanced Building Materials (ABMs)
Another way to differentiate your projects is by using advanced building materials (ABMs). These materials extend the life of buildings, giving them the strength they need to withstand corrosion. As a result, you can create buildings that don't need to be repaired as often as traditional structures. ABMs also tend to be eco-friendly, helping you attract owners who value sustainable construction practices.
Here are a few of the top ABMs used in construction today:
Graphene: Graphene is one of the strongest materials in the world—up to 100 times stronger than steel. In construction, it's used to enhance cement, giving it additional strength and durability.
Bioplastic: You can use bioplastics as an eco-friendly alternative to petroleum-based plastics. Bioplastics are made from renewable resources like algae and corn starch—leaving less of an environmental impact.
Cross-laminated timber: Cross-laminated timber (CLT) is made from layers of kiln-dried lumber pressed to form a single panel. CLT panels can be used as an alternative to concrete for walls, roofs, and floors.
9. 3D Printing
3D printing has many exciting applications for the construction industry. 3D printers are already being used to build walls and process concrete, which can speed up construction and reduce labor costs. Eventually, 3D printing could be used to build everything onsite—from foundations and walls to cinder blocks.
Some companies are already using 3D printing to build houses from scratch. This includes New Story, a nonprofit organization that used 3D printers to manufacture 100 homes for families in need.
10. Autonomous Vehicles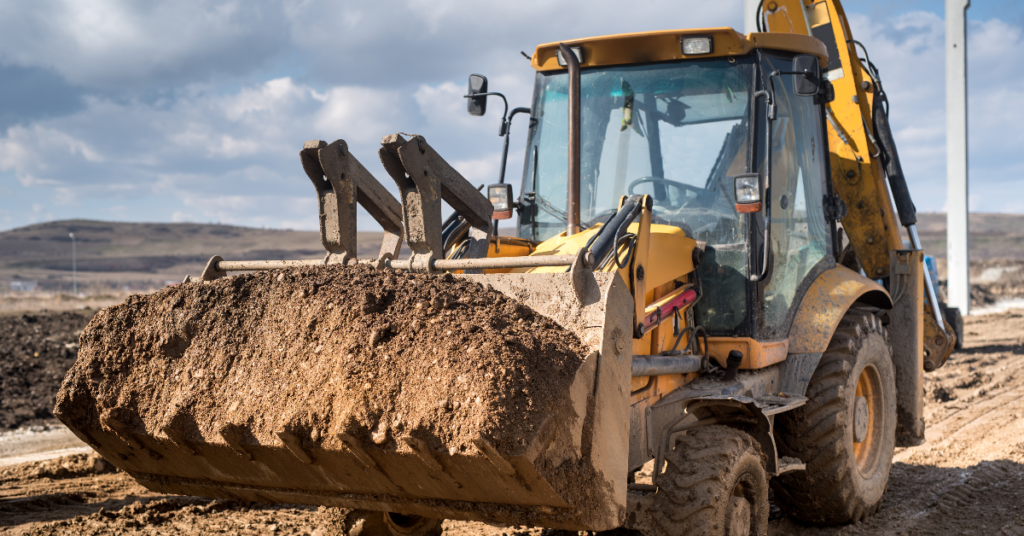 As driverless vehicles enter the consumer industry, they're also making their way into construction. Heavy equipment manufacturers are creating bulldozers, tractors, and cranes that operators control remotely. With these driverless vehicles, contractors hope to improve safety and keep workers out of harm's way.
Tudor Van Hampton, former editor of Engineering News-Record, agrees that driverless vehicles are the way of the future. "Operators historically have had tough jobs," Van Hampton said in an Autodesk interview. "You're driving something that's off-road, so your neck, arms, and hands get tired. More construction is being done at night nowadays, too, so operators take little micro naps while they're working. All of this increases risk on projects. Automating safety—for instance, by making machines smart enough to detect if the operator is falling asleep, then wake them up—can reduce those risks."
Use Digital Tools like BIM to Stay Competitive
Digital tools like BIM can help you win more business in a competitive market. By using BIM on your projects, you can improve building quality and keep costs low. Learn more about BIM and its benefits for contractors by downloading our free e-book.