BIM Firm 101: How to choose the right Building Information Modeling Provider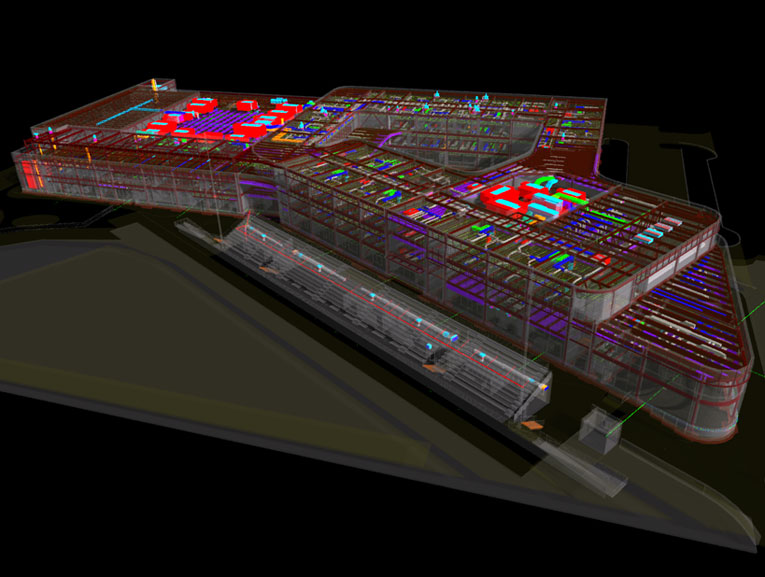 Choosing the right firm or contractor for each task of a construction project is critical. Construction stakeholders tend to focus on price, but reputation, experience, and skill are just as important. Hiring people committed to doing the job well is as valuable as price. This cannot be stressed enough when it comes to BIM.
Choosing the right Building Information Modeling (BIM) provider is underprioritized and should be a higher priority as it directly impacts rework. Data from CQI and IRCA report that 70% of rework in construction and engineering is due to design errors. Design errors have a cascading negative effect on the project as it leads to additional labor and cost. If the mistakes are severe, the project's schedule is affected, which leads to delays. So, what should when hiring a BIM firm? Here are five ideas:
Trade specific BIM specialists
Each trade has its own set of codes, regulations, and practices. Would a plumber be hired to install the electrical work? No, that would be ridiculous! Just like fieldwork, BIM design also requires an in-depth understanding of specific trades. The person drawing the electrical work in 3-D should understand the ins and outs of the trade.
Having deep industry-specific insights allows coordination specialists to collaborate and communicate effectively with the other project stakeholders. If designs conflict, having team members with a good working knowledge of the trades helps find the right solutions.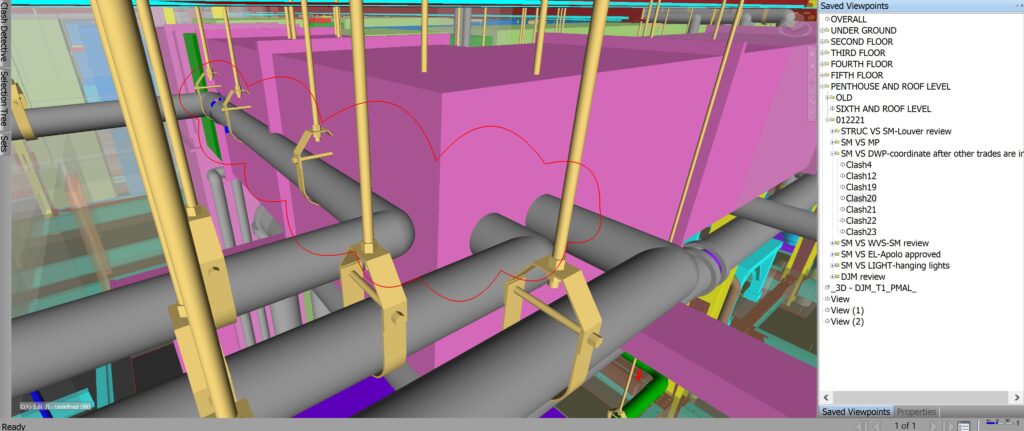 Clash detection
Unfortunately, today's standard clash detection is a lack-luster experience. Too frequently, the process becomes a time and money waster instead of a booster. The status quo is to run the clash report during a project meeting instead of in advance. During the construction lifecycle, where time is money, wasting meeting minutes sitting aimlessly while a clash report runs is a gross misuse of project resources. Clash reports should be done separately from group project meetings to cut down on unnecessary meeting time and the project's overall budget.
Thought about using BIM, but still have questions? To learn more about BIM and its key benefits, download our Introduction to BIM e-book here.
True Navisworks proficiency
Choosing a team that is comfortable in Navisworks and other mainstream BIM software is essential. Are there ways to decipher the level of proficiency? Continued education and certifications demonstrate that the individual or business cares about developing their skills and keeping up with the latest techniques and technologies. For this reason, it is beneficial to choose a BIM team that is Navisworks certified or has a similar reference.
On-call BIM support
Construction projects are volatile. KPMG recently analyzed the productivity of construction and found that only 31% of projects came within 10% of their original budget in the past three years. There are many different teams and build phases that add up to frequent opportunities for errors. When things go south, having a team that is available as needed is essential.
Project management skills
A recent study from the Navigant Construction Forum found that rework accounts for 9% of the total project cost. The most prominent cause of this? FMI Corp and Autodesk found that the most frequent culprit is incorrect project data and miscommunications. 52% of the time! Having a BIM firm that can effectively manage and communicate construction plans can reduce your project's budget and prevent rework.
Finding the right BIM team should not be rushed. Weigh out the pros and cons of all your options. Taking the time to make the right decision will pay dividends in saved time and rework costs.
Learn more about the cost-savings of BIM by downloading our free resource.