BIM vs CAD: Which Service Is the Best Fit for Your Project?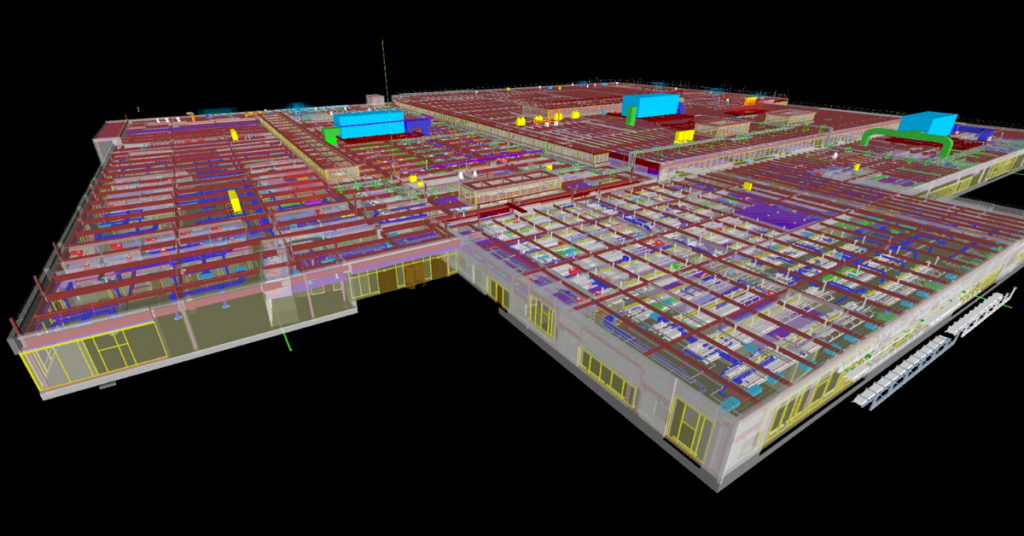 Although building information modeling (BIM) and computer-aided design (CAD) perform similar functions, they're used in different ways. While CAD has limited applications in building design, BIM can represent buildings throughout their entire life cycles—from initial designs to final operations.
If you're determining whether to use BIM or CAD on your next project, it can help to learn about their individual applications. You should also consider the complexity of your project and your primary objectives when deciding on a service. Will your project require you to collaborate with other stakeholders? Do you need to communicate your design more effectively to clients?
In this post, we'll start by defining BIM and CAD and exploring how they're being used in design and construction today. We'll also discuss the future of the AEC industry, and how it's being reshaped by the powerful capabilities of BIM. With this background, you'll be able to better determine which service is the right fit for your project.
What Is CAD?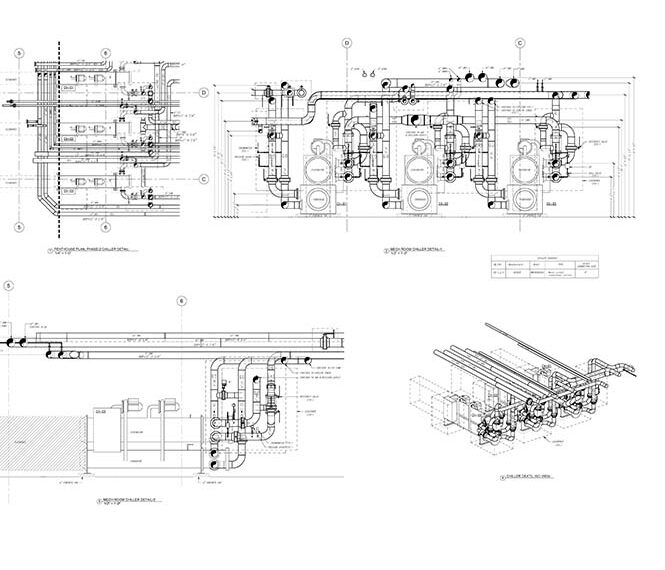 CAD, or computer-aided design, is the use of computers to help with the design and documentation process. It became widely adopted by the architecture, engineering, and construction (AEC) industry in the 1990s, offering AEC professionals a way to replace manual drafting with an automated process. This development enabled firms to design and build complex structures faster than before, with fewer errors.
In the AEC industry, CAD is typically used for two-dimensional designs such as floor plans. It can also be used to create detailed 3D models of buildings and structures.
The software allows architects to easily modify their designs before construction begins, eliminating potential rework. It also helps designers more effectively communicate their designs to clients, cutting down on proposal time.
Although CAD is a powerful tool, it lacks the data integration and collaborative approach of BIM. As the AEC industry becomes increasingly digitized, BIM is quickly becoming the new standard on most construction projects.
What Is BIM?
BIM stands for building information modeling. BIM is a 3D model-based process that allows project members to create, input, and manage information about building systems.
Although it draws from CAD concepts, BIM takes a more connected approach to building data and design. You can think of BIM as an integrated system that brings together relevant data needed for the building (its geometry, project schedules, construction documents) and hosts it in a single database.
This simplifies collaboration between architects, engineers, contractors, and other stakeholders—allowing them to access the same data and models. This collaborative approach helps reduce waste and optimize efficiency across the project life cycle, ultimately saving money.
Want to learn how BIM can help you eliminate errors during construction? Download our e-book here.
BIM vs CAD: Which to Use?
It can be difficult to determine whether BIM or CAD is the right fit for your project. Here's an overview of their applications to help you make the best choice.
When to Use CAD
CAD is commonly used for smaller projects that require less collaboration and interference checking. It can be used for the following purposes:
Design documentation: CAD allows you to quickly produce documentation, simplifying the handover process.
Precise measurements: Designs produced with CAD are highly accurate and drawn to scale.
Modifying designs: Designs can be easily changed before construction begins, minimizing rework.
Visualization: 3D CAD models improve visualization, helping with proposals.
When to Use BIM
If you have a more complex project that requires coordination across trades, BIM modeling services might be a better option. BIM can be used for the following:
File-sharing: Information is stored in the cloud, making it easy to share files with project members.
Clash detection: Because building information models are created in a 3D space, all systems can be checked for interferences.
Visualization: 3D models can be quickly generated to communicate design intent.
Fabrication / shop drawings: Shop drawings can easily be generated from building systems, making fabrication simple.
Facilities management: The building information model can be used by facilities management for renovations or maintenance.
How Is BIM Reshaping the AEC Industry?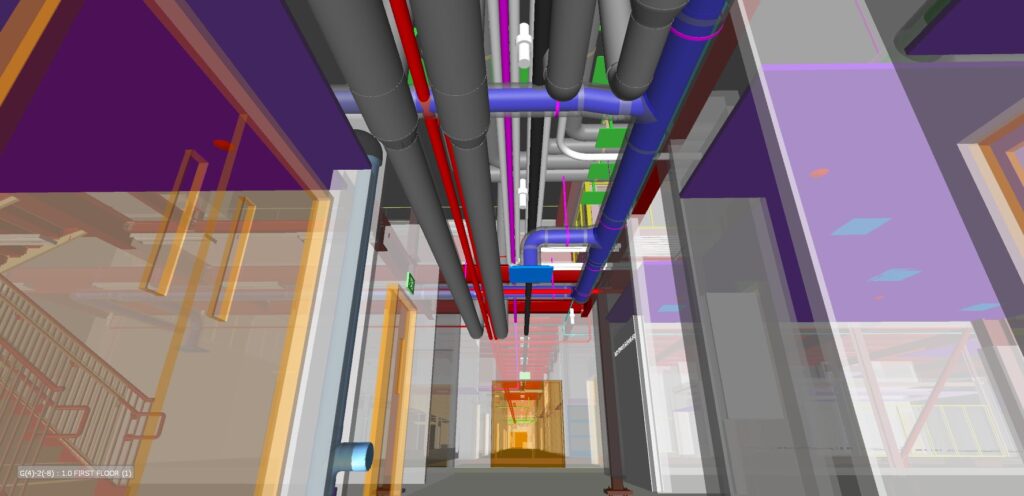 As the AEC industry undergoes a digital transformation, BIM is becoming an important differentiator for firms looking to stand out. With the help of BIM modeling services, AEC professionals can streamline their project workflows and productivity while minimizing costs. BIM models help you view real-time data and collaborate with other stakeholders to stay on budget and within schedule.
As you adjust to the technological changes in your industry, consider partnering with DJM as your building information modeling provider. We understand the unique challenges you face and the innovations that can make a difference.
Thought about using BIM but haven't taken the next step? Download our e-book here and learn how BIM can help you eliminate rework and design errors before construction begins.