Top 4 Benefits of 3D Laser Scanning Surveys in Architecture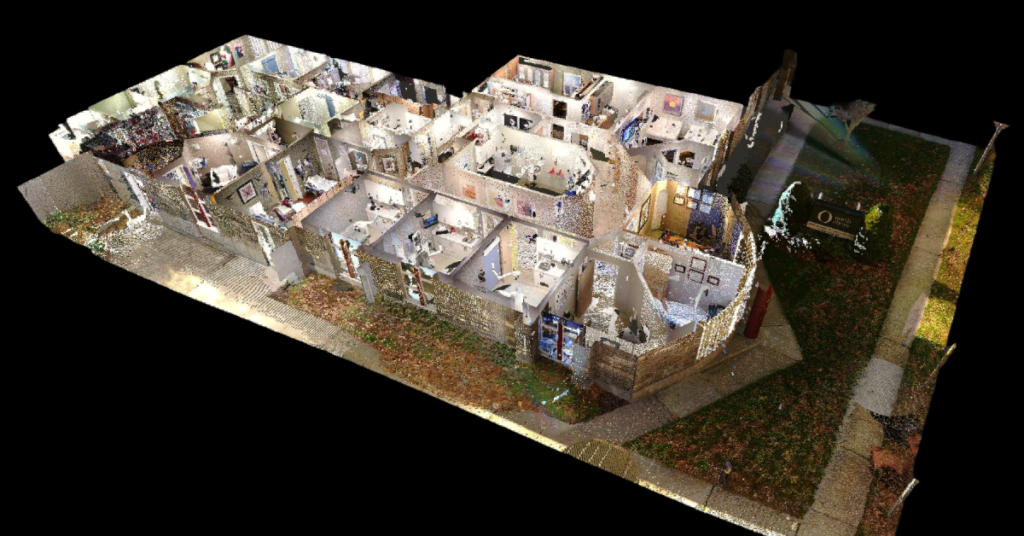 You verified your existing conditions but missed a measurement. Now you must return to the field, resulting in higher costs and a delayed schedule. How can you streamline data capture and keep your project on track?
One tool helping architects simplify data capture is 3D laser scanning. With a laser scanner, one technician can capture millions of data points per second. This reduces the time needed to verify project sites by up to 75%.
Below, we define 3D laser scanning surveys and discuss how they're used in architecture. We'll also explore four ways laser scanning can help architects reduce costs, improve accuracy, and deliver projects on time.
What Is a 3D Laser Scanning Survey?
3D laser scanning surveys capture digital measurements of real-world objects. As the scanner processes its surroundings, it picks up billions of data points, also known as a point cloud. This point cloud serves as a 3D representation of the area scanned, with accuracy down to the millimeter. Once processed, you can use point cloud data for site surveys, design models, virtual tours, and more.
Want to learn how laser scanning can help you save time and money on projects? Download our e-book, The Beginner's Guide to 3D Scanning.
Top 4 Benefits of 3D Laser Scanning Surveys in Architecture
There are plenty of reasons to use 3D laser scanning surveys, from reduced costs to shortened project timelines. Here are the top four reasons your projects could benefit from the technology:
1. Improves Accuracy
With laser scanning, you can ensure project data is both accurate and robust. Laser scanners capture every detail of the project site, including unique surfaces and textures. Scan data is also accurate down to the millimeter, providing you with a clear picture of the existing conditions. This detailed overview of the site can help you create seamless designs, minimizing errors and rework.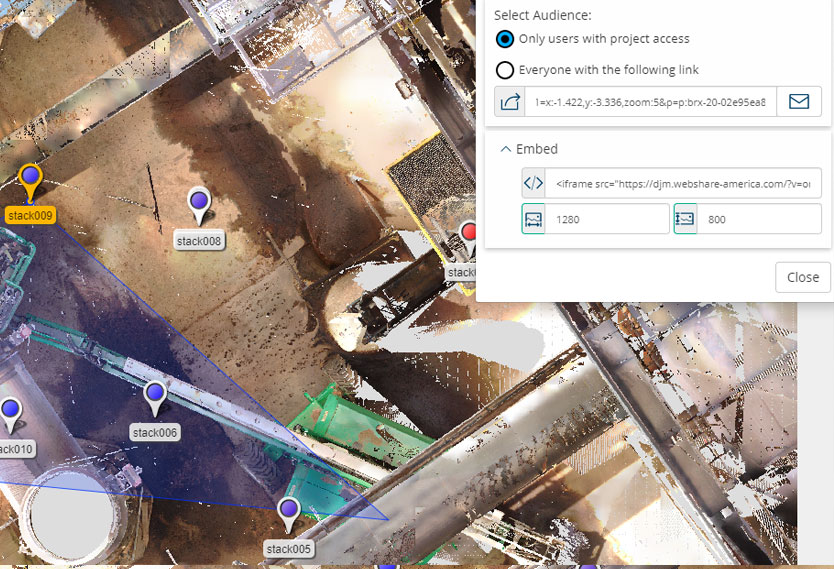 2. Reduces Costs
Laser scanning is a fast way to capture project data, requiring minimal labor. A scanning technician can capture a site in hours, rather than the days or weeks it takes conventional surveying methods. As a result, scanning can help you save thousands in labor costs, supporting your bottom line. You can also use scanning to speed up project timelines, saving up to 50% on costs, according to Autodesk.
3. Accelerates Timelines
Using laser scanning, you can keep projects from going over schedule. Not only do scanners document project sites up to 75% faster than other surveying methods, but scans can also be accessed immediately. In fact, scanning technicians can process scans while still on the field. This allows drafters to begin drafting while the scanning team is still on the site taking measurements, streamlining productivity.
4. Enhances Visualization
While laser scanners collect 3D data points, they also create high-resolution images of the area. These images can be mapped onto point cloud data and used for virtual walk-throughs of the project site. This imagery is especially useful when taking measurements. If you need dimensions of a pipe, for example, you can easily pull up the scan and take measurements in the point cloud. This eliminates the need for stakeholders to return to the site and retake the measurements.
Ready to Get Started with 3D Laser Scanning?
Although the architectural industry has been slow to adopt 3D laser scanning surveys, the technology is becoming the norm on projects for its efficiency, accuracy, and cost savings. To learn more about laser scanning and how it can help with your next project, download our free e-book: