How Laser Scanning Helps Contractors Prevent Costly Rework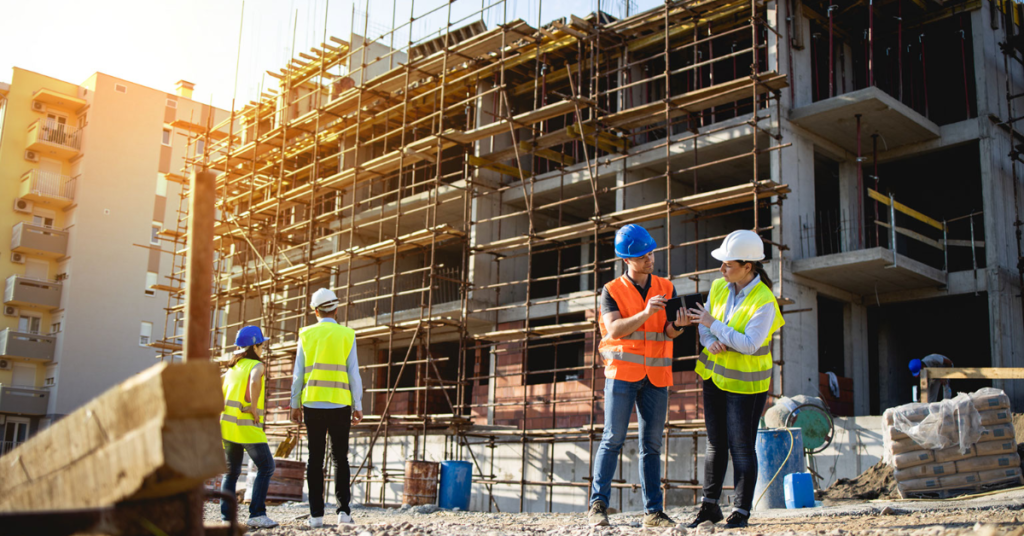 Poor project data is to blame for 48% of all rework on U.S. construction jobsites, according to a study conducted by PlanGrid and FMI. The study also found that inaccurate project data costs the industry $14.3 billion a year. That's a lot to worry about, especially since rework can strain your relationship with clients and make it hard to secure bids. What steps can you take to improve the quality of your project data and eliminate rework?
One tool helping builders create better project data is laser scanning. The technology captures existing conditions precisely—outperforming methods like hand measuring. It also documents your site in detail, eliminating project unknowns that cause rework.
Below, we discuss how laser scanning is commonly used in construction. We'll also explore four ways laser scanning helps contractors prevent rework, win more bids, and encourage repeat business.
How Is Laser Scanning Used in Construction?
Laser scanning is useful throughout the project lifecycle, from design and construction to facility operations and maintenance. In the construction industry, laser scanning is often used to create and update as-built documentation. With the exact measurements captured through laser scanning, stakeholders can better understand their site conditions, eliminating the need for rework. Laser scanning can also track project progress, making it easy for project teams to view changes made during construction.
Learn more about 3D scanning in our recent blog.
How Laser Scanning Prevents Rework in Construction
1. Updates as-builts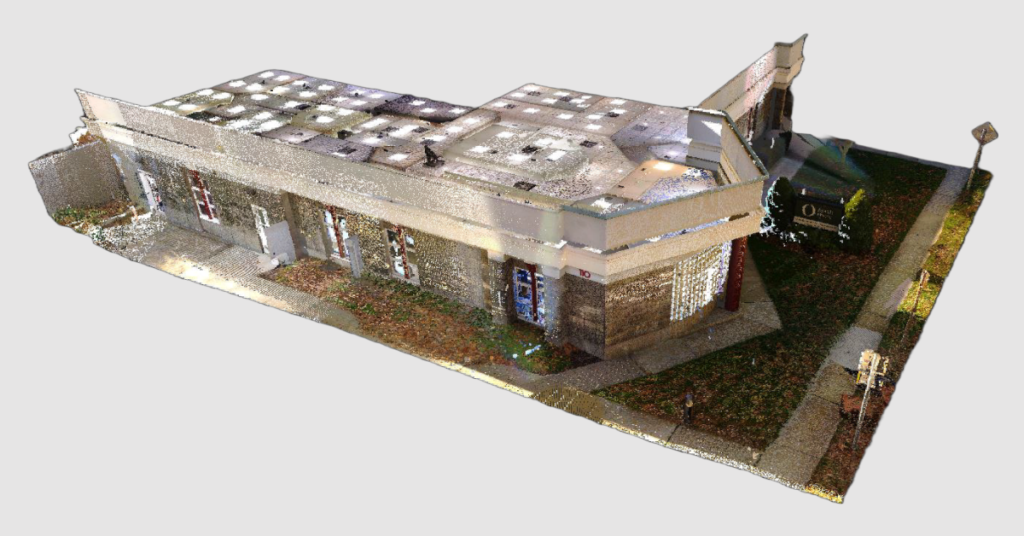 Working from outdated as-built drawings puts you at risk for rework. Without a complete understanding of your site conditions, you may encounter clashes in the field that require rework, delaying your project. Laser scanning can help you quickly update your as-builts, ensuring that you have a complete picture of the existing conditions. This eliminates unknowns in the field, keeping your project on schedule and under budget.
Want to learn more about how laser scanning can help you quickly update your as-built drawings? Download our e-book, The Beginner's Guide to 3D Scanning.
2. Simplifies communication
Miscommunication between team members is a leading cause of rework, accounting for 26% of all rework on U.S. construction jobsites. Communication breakdowns happen when project data can't be easily shared among team members, leading to confusion and project errors. These breakdowns can be resolved by storing project data on the cloud, allowing team members access to the same information from wherever they're located.
Laser scanning supports this process, allowing you to store scan data on the cloud—making it easy to share project data with team members. By using laser scanning, you can ensure project teams can access the real-time information they need to stay on track. Scan data also integrates well with other applications and software, streamlining communications.
3. Enables clash detection
When planners quickly revise designs, they often fail to check for clashes between building systems and structures. This leads to costly revisions in the field, pushing back project schedules and driving up costs. Laser scanning allows you to capture accurate as-built measurements which you can use to identify clashes before construction begins. This helps you avoid rework, keeping your project on track and under budget.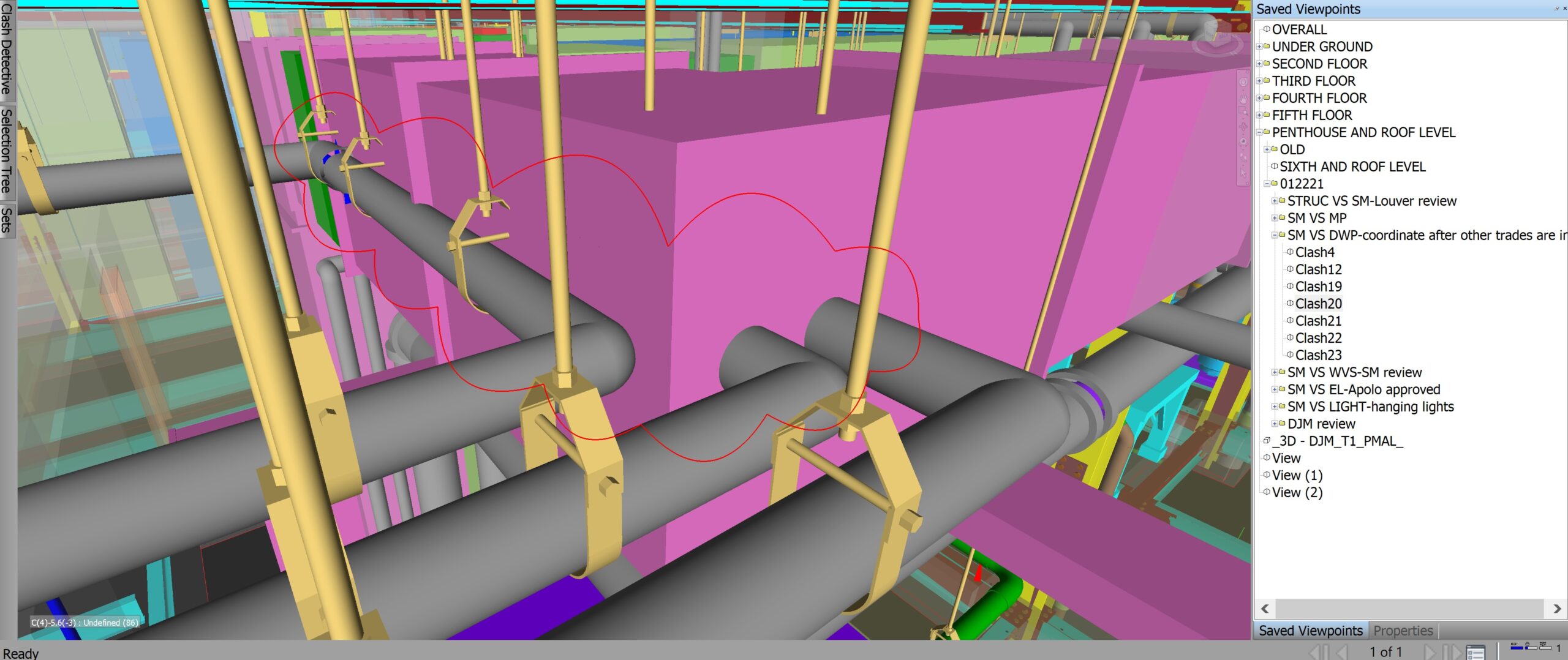 4. Streamlines installation
Installing new systems in older buildings is challenging, especially when you're working from outdated drawings. With inaccurate drawings, you risk installing systems that won't fit within the existing building—requiring rework to correct. Laser scanning helps you quickly update your as-builts and streamline the installation process. With a better understanding of your site conditions, you can ensure that new systems will fit seamlessly within the existing structure.
Scanning can also be used after installation, as a quality check to confirm structures are installed properly. One example of this is floor flatness and levelness reports, which can be created to confirm your floor meets important specifications. This helps you avoid rework after installation and deliver higher quality projects to clients.
Ready to Reduce Rework and Win More Business?
With the right tools and processes, you can avoid rework during construction—enabling you to save time, boost productivity, and win more bids. Discover how DJM's laser scanning services can help you prevent rework and deliver your projects on time and under budget. Request a demo today.