Celebrating Unique Perspectives During Women in Construction Week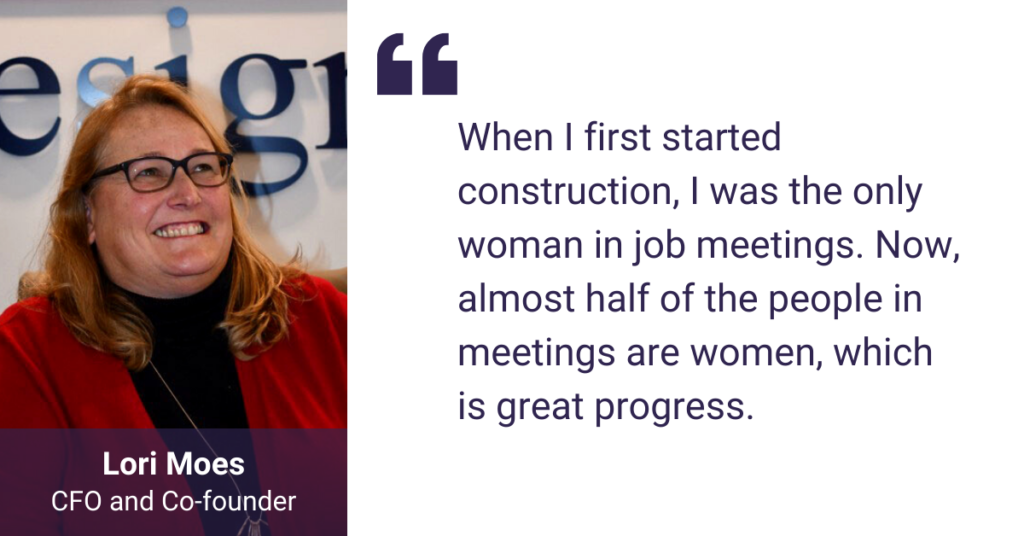 This week, we're celebrating Women in Construction (WIC) Week, an event started in 1998 by the National Association of Women in Construction (NAWIC). This event raises awareness about the opportunities available for women in construction, as well as highlighting exceptional women in the field.
Although more women are entering construction today than ever before, they still make up only 11% of the industry, according to the U.S. Bureau of Labor Statistics.
What's preventing women from entering the industry? Unconscious gender biases, lack of networking opportunities, and negative perceptions all represent some of the primary challenges facing women in the field.
This year may be a critical turning point. With new construction jobs expected to surge by over two million in 2022, more companies than ever are looking to recruit women into construction.
To successfully recruit more female candidates, companies must first focus on building more inclusive workplaces. This requires recognizing that bias is taking place and actively working to combat it—ensuring that all employees feel comfortable speaking up.
At DJM, we're committed to building a culture of inclusion—celebrating the diverse backgrounds and perspectives of our employees.
To honor WIC Week, we sat down with three women at DJM to find out about their experiences in construction. Learn about the challenges they've faced, their favorite parts of the job, and the advice they have for women entering the field.
Lori Moes, CFO and Co-founder
Lori Moes has been in the construction industry for almost 40 years. For Moes, having a career in construction meant being a part of her family legacy. "I grew up in the family business, which was mechanical contracting," she said. "It was my two brothers and myself working with our father."
For Moes, one of the main draws of construction is that it's constantly evolving. "Things change daily, weekly—every day it's something new," she noted.
Moes has also seen broader change unfold during her time in construction, with women now occupying a more central role in the industry.
"When I first started, I was the only woman in job meetings. When I started estimating and going out to project sites, I was often the only woman there," Moes said. "Now, when you sit in on meetings, almost half the people in them are women, which is great [progress]. I see the industry becoming more open to women as the years continue."
As the industry becomes more inclusive, many women are entering the industry for the first time. Moes has some advice for those pursuing a career in construction. "If construction is something you think you want to do, you have to try it. No matter what you think the environment might be like—it's what you make of it," she said.
Inclusivity is one of DJM's core values. Moes explained that job candidates are considered on the basis of their passion and level of experience, not necessarily on their formal degrees.
"For most of the positions at DJM, we don't require a college degree," said Moes, adding, "We value experience, and if you have the right experience or passion, we're more than willing to have you on board."
Lisa Dixon, Drafting
One of the things that drew Lisa Dixon to construction was the feeling of giving back to her community.
"I'm contributing to something a lot bigger than myself," Dixon said. "We work on buildings that later become hospitals, schools, airports, and apartments," she explained. "I'm giving back to the community by doing my part as a 3D drafter."
Dixon also finds it satisfying to see the real-world results of her work. "The most memorable moment of my career is seeing a building I helped work on in its physical form," she said.
When it comes to women in construction, Dixon is optimistic, and believes the industry is headed in the right direction. "The door has been opened, and we can now contribute and support the world in a way that women in the past were not able to," she said.
As an example, Dixon brings up a woman named Emily Roebling, one of the first women documented in construction in the 1800s. Dixon cites her as an inspiration, noting that construction has come a long way thanks to pioneers like Roebling.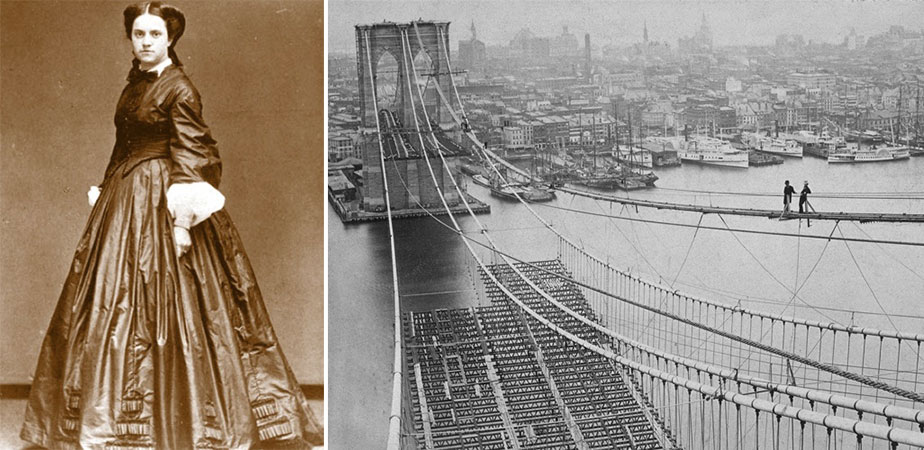 Dixon encourages women considering entering construction to go for it, adding, "Do your research and don't be afraid to try something new."
Talitha Harry, Estimating
Although Talitha Harry didn't have previous experience in construction when she started at DJM, she's learned a lot on the job.
"Working in this position has provided me with new experiences and challenges on a daily basis," said Harry, adding that it's made her job very engaging.
Harry sees success as something that's obtained by setting and accomplishing personal milestones. "Success to me is when you've accomplished all the life goals you've set for yourself," she said. "Whether that be working in a career you love… or creating meaningful relationships with others around you."
Interested in pursuing a career in construction? Apply to one of our open positions here.