Women in Construction Week 2020 – A DJM Perspective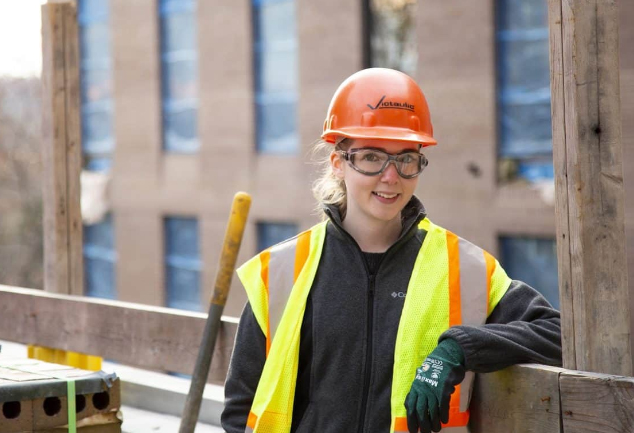 This article was originally published on LinkedIn Pulse by Lori Buckman Moes.
It's no secret that the construction industry is male-dominated. Some statistics report that women make up a small 10.3 percent of the construction workforce. While the gender gap is an issue, and one that isn't going away anytime soon, in the past decade I have seen a lot of growth.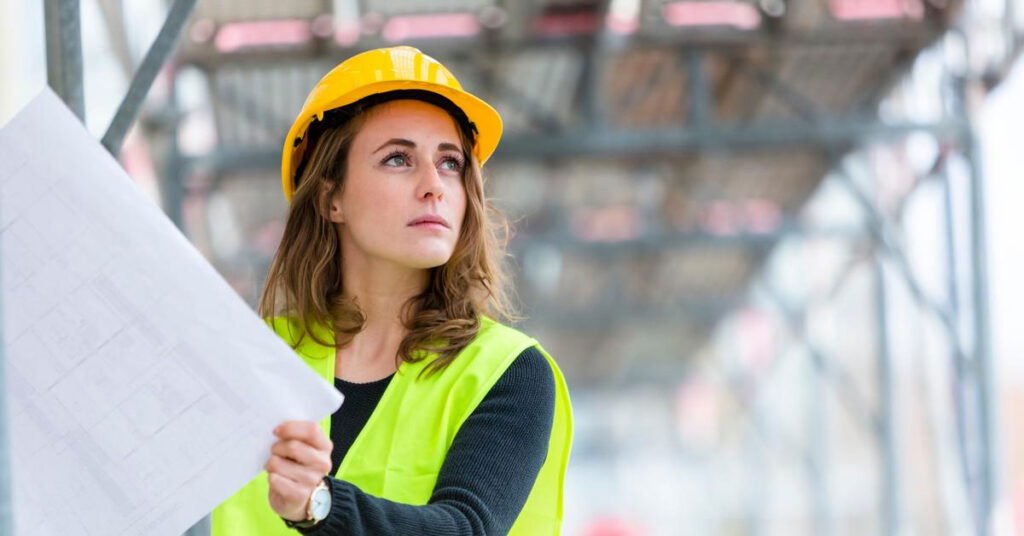 When I was working as an estimator in my 20's, I was the only woman at leadership meetings. Today, this is no longer the case. Now, most meetings have at least one other participant who is a woman. In honor of Women's History Month and NAWIC's Women in Construction Week, I decided to sit down with the women of my own company, DJM, to get their perspective on this trend and to see how they think our industry is doing. Here are their thoughts:
Lisa Dixon – Drafting:
I come from a background of many family and friends who are in construction. In my own time, I have worked in various positions from office administration to drafting. In the past decade, I think the industry has become more open to women working in engineering, design, and architecture. I think a major cause of this is due to industries educating young women that they can do it! This wasn't always the case in the past. While we've taken some strides forward, there is still a lot of growth needed. In the future, I want to see more women take part in the actual construction business through overseeing projects
Kelly Freed – Estimator:
Women in construction often feel devalued and aimless as their pay can be significantly below their male counterparts and their career path isn't as clear. I think a good first step for construction companies would be to start giving more visibility to their female employees. At one of my previous positions, I had someone in a different department assume I was male until he met me face to face. Companies can also start giving women responsibilities that carry real weight, not just "get the coffee." I have been in the construction industry for around 10 years now and continue to see progress made. I am seeing more and more women in various fields of work and more female-owned construction companies. We're in a new decade and I think the sky's the limit!
Jess Beauvis – Drafting:
The construction industry offered me a new opportunity. After being on disability for a few years, I enrolled in a tech school, picked up drafting, and thoroughly enjoyed it. In my time since I have seen the construction and many other male-dominated industries become more open to women. By bringing more gender diversity to their teams, businesses have access to fresh and new ideas. It's a smart business move and a trend that I hope will continue!
Mamta Ganguly – Social Media, Graphic Design:
DJM was my first experience in the construction industry. While the wider industry is male-dominated, roles in marketing and design have made a space for women that continues to grow. As we gradually let go of stereotypes, I believe that more and more businesses will warm up to increased gender diversity. New ideas brought to the table by women continue to show businesses value and make a strong case for recruiting diverse teams. I think there is a fresh start on the horizon for the construction industry.
Talitha Harry – Office Management:
I think more construction companies need to give women a seat at the table. Women add new perspectives and solutions. Ideas can become repetitive if everyone comes from a similar background. Having a diverse group of people can help create a wider range of ideas, which overall may lead to a better solution. While I can't speak for the wider industry, I can say this is something that DJM has done very well. They have made it a point to make sure all contributions are appreciated, no matter your gender.
While this is a small glimpse into a large industry, I think it echoes what I have seen and experienced. Like many industries, we have a way to go in terms of true gender equality, but we're making progress.
My story – Lori Buckman Moes
Growing up, my father owned Perkiomen Valley Plumbing & Heating, Inc, a plumbing and mechanical company. He trained me as an estimator, a role I continued under my brother when my father passed. During my career, I picked up accounting and climbed the ranks of leadership, gradually having more of a role in pre-construction meetings, bid openings, and job meetings. After 20 years I left the family business and started DJM with my husband Dan Moes.
Through this time I have seen the 3D modeling industry explode, new technologies emerge like 3D scanning and 3D printing, and there are still more to be explored. As technology continues to make an impact on construction, I believe it will build it will act as a bridge in many areas, making the industry at large more friendly to a wider range of people.
I firmly believe that if you want to succeed, you can, no matter your gender! So whether its design, installation, BIM Coordination or office administration, I say go for it! The field is open to you.
Learn more about a career with DJM