How Scan To BIM Supercharges the Renovation Process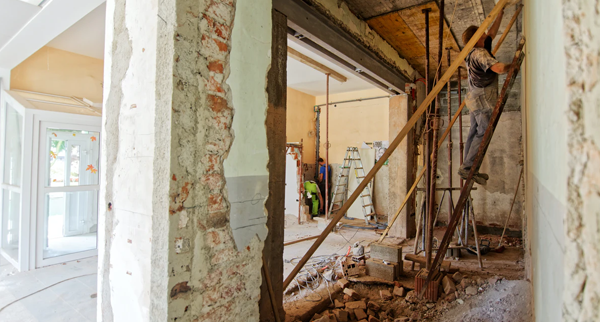 This article was originally published on LinkedIn Pulse by John Brown
The construction industry is a major contributor to the global economy and is projected to grow to $12.9 trillion in value by 2022. Outdated processes however are holding it back as construction workers waste an estimated 35% of their time due to inefficiencies. Project plans developed in isolation from one another lead to field team conflicts and time-draining rework that could have been avoided. The wasted man-hours and materials negatively affect the project's financial prospects. This chain of events is too often repeated and easily prevented by using 3D scanning and BIM to connect each piece of the construction project. Here is how: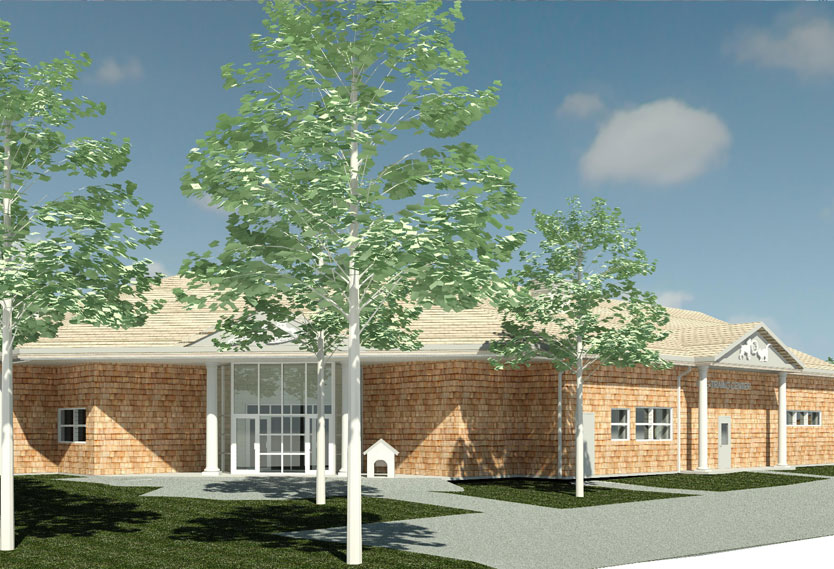 How Scan to BIM works
The Scan to BIM workflow is simple and follows these four simple steps.
Step 1 – Estimating:
Before performing the scan, the technician should look at the latest documentation of the site to strategize the best way to capture a complete digital layout. While very precise, the scanner cannot see through walls or ceilings. Depending on the layout of the structure, scans may have to be taken at different heights or angles. By getting a feel for the site beforehand, the technician can work efficiently to deliver the finished product.
Step 2 – Scanning the site:
Armed with prior knowledge of the structure and scanning technology, the technician can verify the site in 75% less time than traditional methods. Not only does this way of measuring take less time, but it is also significantly more accurate. The 3D scanner picks up the smallest details, measuring and capturing details down to the millimeter.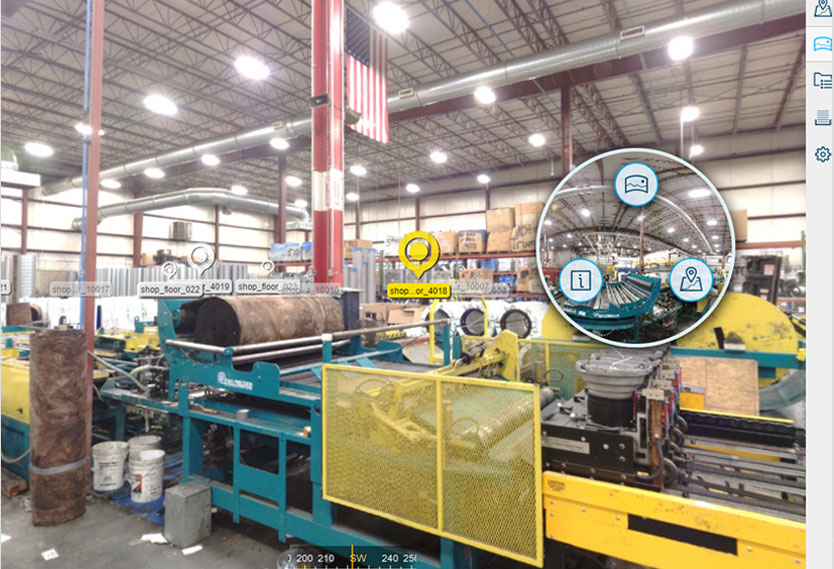 3 – Data transfer and cloud collaboration:
After the scan is complete, it is then processed into a 3D virtual tour and transferred to the cloud. This gives all stakeholders involved up to date and easily accessible as-built documentation. The virtual tour can be used to plan the build phase and take measurements remotely in 3D.
4 – BIM Modeling:
The scan's point cloud data can be uploaded to AutoCAD or Navisworks to give drafters a perfectly dimensioned template of the site to build 3D models off of. This allows draftsmen to finish their work in notably less time, with heightened accuracy, which makes sure the building plans are correct the first time.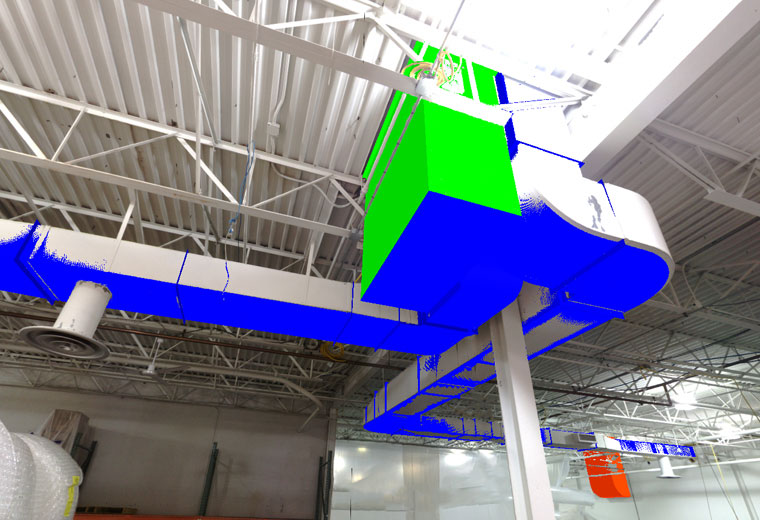 The Value of Scan to BIM
With the power of scan to BIM, the entire construction process is connected and streamlined. By tying each phase together in an efficient chain of events, field teams get ahead of mistakes and project hiccups. This clear outline optimizes the project lifecycle in these ways.
Preconstruction:
As built-documentation is often unreliable or non-existent. By scanning the job site, field teams have a reliable 3D floor plan to use in coordination. The scan also gives field teams a perspective on how they fit into the overall process making collaboration between trades easier. This cohesion between trades improves the project's overall efficiency.
Coordination:
Having the structure's measurements and layout in 3D allows BIM modelers to create exact designs and prevent errors from trickling down into each trade. By bringing trade team plans to life in a 3D real-world view, costly clashes are easily noticed and corrected.
Build phase:
With the BIM model as a project road map, each trade has a clear idea of what needs to be done. Jobsite progress becomes systematic and field teams can operate with heightened productivity.
The Result
Renovations are a game of margins. The goal is to work as productively and efficiently as possible to maximize the budget and make a decent profit. Bad designs can cause a snowball effect in unforeseen costs that negatively impact the bottom line with additional man-hours and rework.
The Scan to BIM process gets in front of these additional costs by providing a clear outline of the project. Measurements are near perfect, designs are sound, and field team operations are carried out smoothly. As more and more construction organizations adopt the technology, those not using 3D scanning and BIM to optimize their processes will be outbid.