How 3D Scanning Services Can Reduce Costs [Infographic]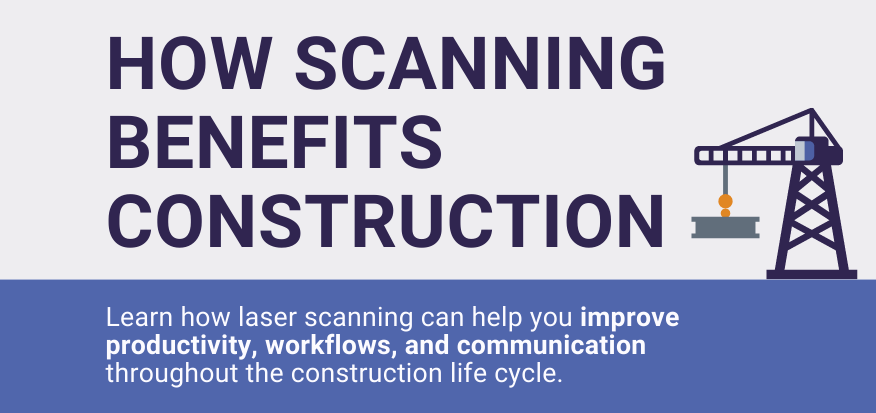 Laser scanning is on the rise in the construction industry as the technology becomes faster, more precise, and affordable. According to POB magazine, demand for 3D scanning services in the construction industry has increased sharply in recent years. In 2016, demand for scanning was only 20%. In 2018, however, demand had risen to 57%. This represents a broader shift in the construction industry, as companies are adopting emerging technologies that enable design intelligence, new construction methods, job site innovations, and smart buildings.
Laser scanning is one of these technologies—providing significant value to professionals in the construction industry. In addition to creating exact site measurements, 3D scanning services also improve productivity, workflows, and communication. This is because laser scanning supports BIM creation, and enables design and construction teams to communicate seamlessly and work efficiently. Scanning also has applications beyond BIM—providing the speed and level of accuracy needed to update as-built documentation, verify site conditions, and simplify renovations.
As emerging technologies like laser scanning become commonplace in the industry, many companies are looking to integrate them into their own projects. Check out the infographic below to discover how 3D scanning services help design and construction companies reduce project costs.