Does 3D Scanning Live Up to the Hype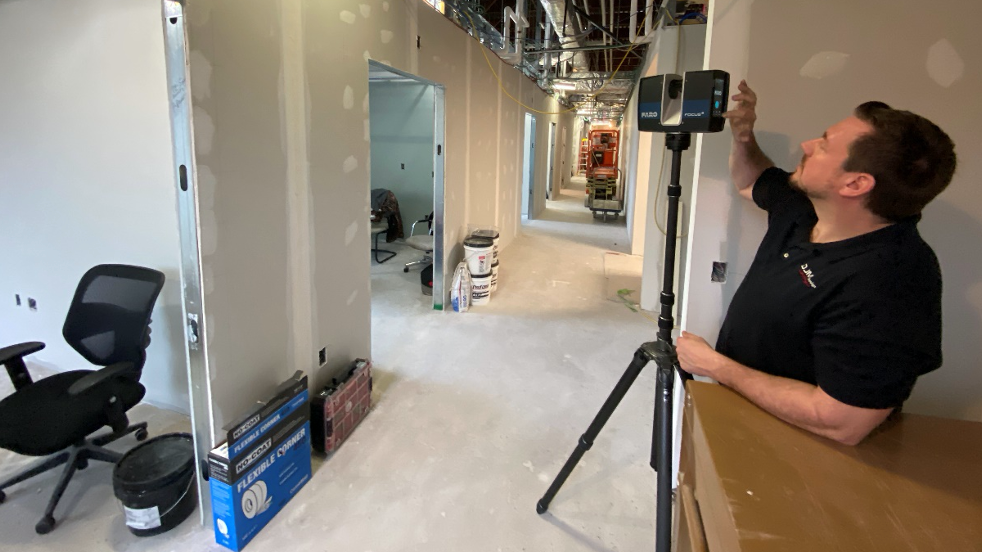 Construction stakeholders are realizing the value of 3D scanning
This post was originally published on For Construction Pros
In 2016, the demand for 3D scanning was only 20% of the construction industry. By 2018 it rose to 57%. The market is growing and gaining steady adoption. Construction stakeholders are realizing the value that 3D scanning technology provides and using the tool throughout the project lifecycle.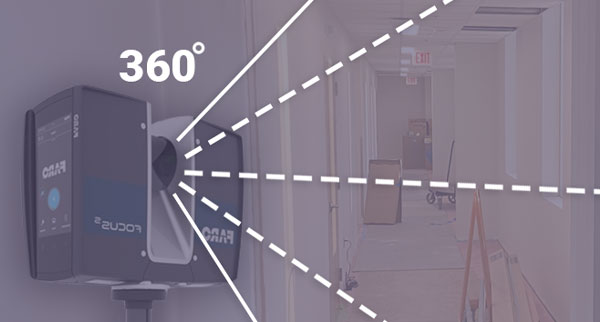 These 3D scanners provide project stakeholders with deep insights by capturing the precise measurements of a designated area. The scanner spins in a 360-degree radius to analyze every tiny detail of the construction site. These details are combined with high-resolution imagery captured by the scanner's camera. The result is a perfectly dimensioned digital replica of the space that can be viewed as a virtual tour. Verifying the site in this way eliminates the potential for human error and allows for accuracy unattainable with manual techniques.
Many still question how this information is valuable. On paper, this service looks like an additional cost. Scanning, however, more than pays for itself by reducing and eliminating project mistakes and speeding up the project timeline. Here are a few ways that scanning delivers ROI throughout the project lifecycle.
1. Up-to-date and accurate site measurements
How often do inaccurate site measurements cause costly project hiccups? Too often, out of date or unreliable documentation is used to create project plans. This sets the project on a crash course towards unforeseen additional costs and timeline delays from day one. Verifying the site at the beginning of the preconstruction phase with 3D scanning gives the project's engineering and design teams the as-built documentation they need to avoid costly mistakes down the line.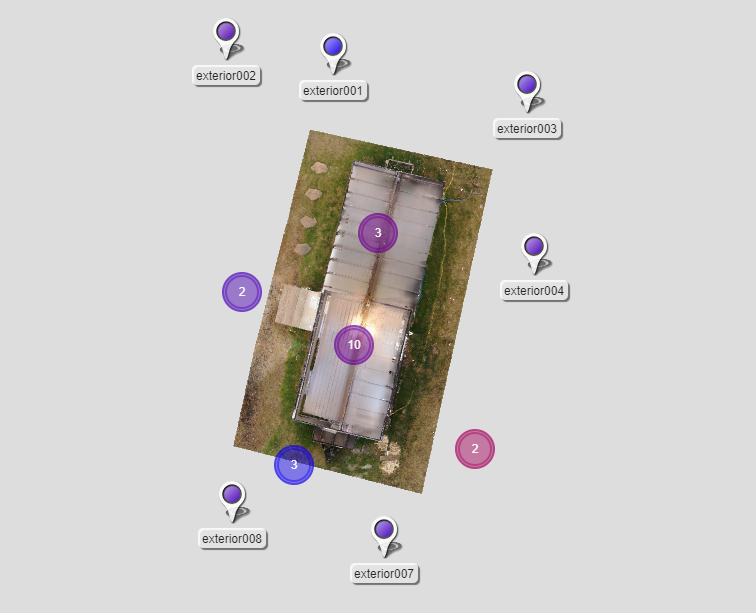 2. Remote coordination with 3D scanning
In addition to reducing the potential for mistakes, the scan's 3D virtual tour allows project stakeholders to visit the site whenever needed. Being able to visit sites virtually is valuable, considering current events. Since the breakout of COVID-19, traveling is complicated. Analysts are predicting that companies will continue to have restrictive travel policies for the next few years to protect their people and mitigate risk.
To adapt to these changing times, teams on opposite sides of the country need a way to coordinate project plans without in-person meetings or site visits. Scanning gives stakeholders this option with a 3D virtual tour. This real-world view is accurate within an eighth of an inch and makes it easy to get familiar with the project and coordinate plans. This freedom to visit, measure and verify plans decreases the likelihood of faulty designs.
3. Clash detection
The clarity that the scan provides helps with more than just planning and communication. It can also assist in preventing trade errors. With an up-to-date and accurate site plan, trades are less likely to conflict with one another. Each trade can use the scan to communicate and coordinate instead of drafting in isolation from one another. Using the 3D scan as an as-built allows costly clashes to be noticed and corrected.
Building Information Modeling (BIM) takes these capabilities even further. By importing the project's 3D models into the scan, the virtual tour becomes a project road map that can inform all teams on each stage of the job. This heightened communication allows field team progress to be systematic, productive and streamlined.
4. Decreased rework
By clash detecting and preventing design hiccups, 3D scanning also reduces rework. Data from Autodesk found that 70% of rework is due to faulty designs. Trusting the scanner to measure and assist with the coordination leads to better solutions and the opportunity for skilled workers to do things correctly the first time.
This elimination of rework leads to time savings and is a benefit for the overall health of the project as rework is the ultimate timeline killer. In a 2016 study by Dr. Heather Moore and Dr. Perry Daneshgari, rework negatively affected productivity by 300% percent. Dr. Moore summarized it like this, "for example, if your rework is an average of 10% of the total work completed on the job, then its impact on the job is wasting 30% of the labor."
According to this study, up to 30% of all work completed on a job is rework. This extension of deadlines leads to an increased budget and negatively affects the bottom line.
5. Increased profit margins
There are financial implications also. A recent survey from the Navigant Construction Forum shows that rework can cost almost 10% of the project's total value. As is commonly understood, construction projects are a game of margins. The top priority is to work as productively and efficiently as possible to maximize the budget and make a decent profit. While it does not prevent all rework costs, scanning prevents a lot by providing a clear outline of the project.
By relying on scanning during the design process, field teams finish tasks smoothly, measurements are near perfect, and plans are sound. A recent case study published by DJM described how they were able to design 33,000 square feet of duct in less than four days. A customer story from Faro found that scanning reduced project costs by 20%. Companies that refuse to use 3D scanning are going to be outbid by those using it in the future.
Over the past few months, COVID-19 has caused an industry-wide digital transformation. The pandemic has forced stakeholders to examine their current technologies and modernize operations, but many are still resisting change. These unoptimized processes waste over a quarter of the construction worker's time. Outdated workflows cost the industry an estimated $177 billion in losses annually.
Refusing to adopt construction technologies can negatively affect a company's financial prospects by harming the profit margins. The bottom line is that practices like 3D scanning are proving their validity and will eventually be industry standard. It is time to jump on the bandwagon.