Five Common Causes of Construction's Most Expensive Errors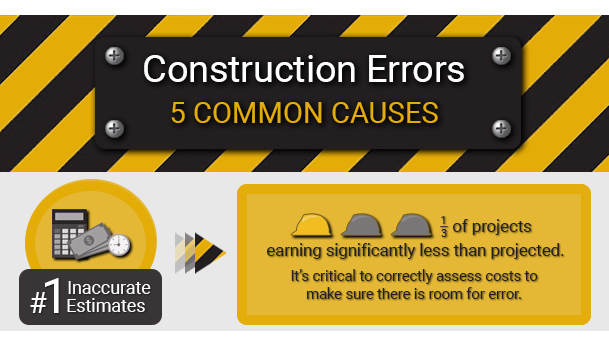 This post was originally published on For Construction Pros | By Lori Moes
Construction errors have a way of building off one another. A recent survey from McKinsey reported that an overwhelming majority of large scale construction projects miss deadlines by 40%. The five frequently made errors below do not account for all mistakes, but most of the expense. Consider some ways to avoid them.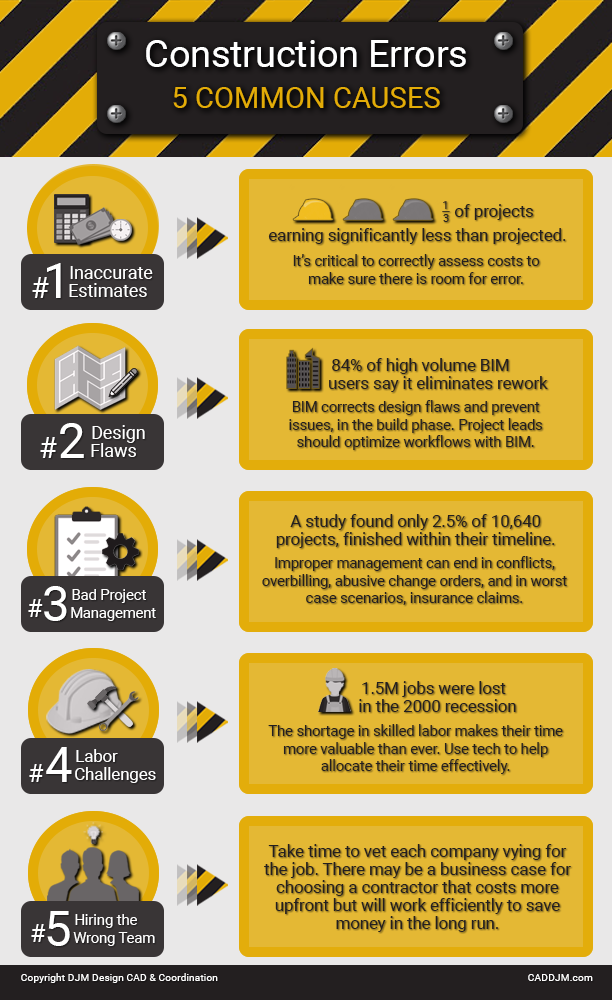 1. Incorrect Estimates
While estimating is less glamorous and more behind the scenes than other parts of the construction process, it is one of the most critical. Providing the wrong numbers can directly affect the financial success of a project. If repeated too often, it can break the business. According to QuickBooks, this error is frequent as a third of construction companies are making less than projected. Because estimating impacts business prosperity, project leads need to take the time to ensure that the math adds up before the project begins. Even if the pressure is on, and stakeholders are anxious to start construction, it pays to assess costs. Examine fees for labor, materials, and potential risks and comb through the data to make sure there is room for error. Flawed timelines, equipment failures, or bad weather could all cause project upsets and affect the overall budget. Failing to build in a cushion could set the project on a crash course towards shutdowns or profit cuts from day one.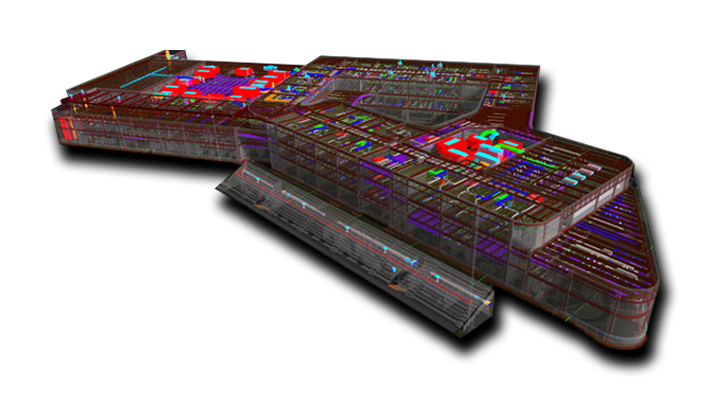 2. Bad Design
If a construction project is designed poorly, project conflicts and onsite errors are inevitable. When designs are rushed it causes early hiccups and work-order changes that could have been prevented with cross-team communication or optimized processes. Taking advantage of the construction tools available today during preconstruction helps to avoid this. Verifying the site with a laser scanner removes human error from the measurement process and guarantees that drafters have the correct information. Digitizing the plans created from those measurements with Building Information Modeling (BIM) ensures that project stakeholders have a central model they can use to strategize the build. Taking both steps during preconstruction pays off in big dividends and can prevent time-draining project mistakes and conflicts.
3. Ineffective Management
Construction projects require a large amount of organization and operational oversite. With the complexity and coordination required it is unsurprising that in a study by PwC, only 2.5% of the 10,640 projects surveyed finished in the estimated timeline. Having a dedicated team of coordination specialists would help to prevent this common scenario. With a central unit to facilitate communication and collaboration between trades and across the project teams, there is accountability to keep the big picture in mind. This provides much-needed insight and can give a third-party perspective that is sometimes necessary when resolving conflicts.
4. Labor Challenges
The skilled labor gap has been a topic of discussion for some time in construction. Many still feel the recruitment challenges caused by the Great Recession that lost 1.5 million skilled workers. Finding qualified skilled tradesmen to fill the gap continues to be difficult. For some, it is harder than ever. Using emergent technologies to assist with menial or repetitive jobs helps ease labor challenges by empowering skilled labor to perform the jobs they specialize in and allowing for less qualified workers to enter the field. As construction technology continues to advance, it will help to train and resolve this challenge felt by many.
5. Hiring the Wrong Team
In construction, price is typically the determining factor for obtaining new business. When choosing a provider of services, it is crucial to not just look at the cost, but also the company's reputation, area of expertise, level of experience, and applied technologies. Choosing a provider that looks like more upfront but has advanced operational capabilities could reduce the overall project costs.
While significant strides have been made over the past decade, rework still ads up to as much as $4.2 billion in the U.S. alone. Correcting these common errors with technologies and additional process can ultimately boosts the project's bottom line. As construction continues to be elevated by connectivity and new capabilities, there will be real financial benefits to working smarter not harder.