DJM Launches New Brand, DJM Product Design
We want to inform you about an exciting development. We have just launched our secondary brand, DJM Product Design, to promote our specialty drafting, 3D scanning, and 3D printing services. With our new product design services, we will focus on delivering CAD drawings and models for small parts, prototypes, and equipment.
Our services are tailored to inventors, startups, and small manufacturers. You can choose from 3D scanning, 3D drafting, and 3D printing to find the right solution that fits your project type. Request a free consultation with our engineer to determine which of our services will best fit your needs.
An Overview of Our Product Design Services:
At DJM Product Design, each specialty is handled by an engineer or technician specific to that trade. We offer the following services:
3D Scanning
With our 3D scanning services, we can turn your physical object into a digital model with accurate dimensions. If you have a part that is broken and needs repair, or a legacy part you would like to replicate, our experts can help. We can quickly produce detailed CAD files to recreate broken parts or parts no longer in production through our 3D scan to CAD process. Depending on the project, we can provide you with CAD that either captures your part's physical dimensions or reflects its design intent. You can then use these files to manufacture or prototype your part.
3D Drafting
We can also create detailed CAD models and drawings so you can prototype or manufacture your product idea. Our drafting services allow us to revise your concept quickly, making prototyping simple. Use our CAD drawings and models to secure a patent, communicate your idea to investors, or move directly to manufacturing.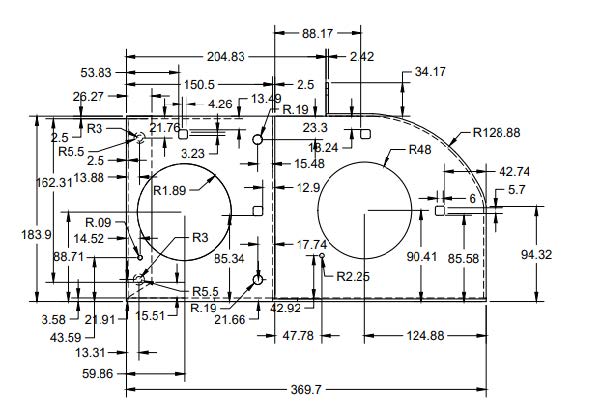 3D Printing
With our 3D printing capabilities we can help you test designs, develop prototypes, and create quality end-use parts. There is no minimum on printing orders. Our team prints in small batches of 1 – 400 and can produce orders up to 2,500. Whether you have drawn the concept yourself, or we draw it for you, our 3D printers can produce your piece in PLA, PETG, ABS and Nylon plastics.
To learn more about our product design services, visit our new website. We hope you check it out!