DJM Celebrates Topping Out of 55 Union Street in Newark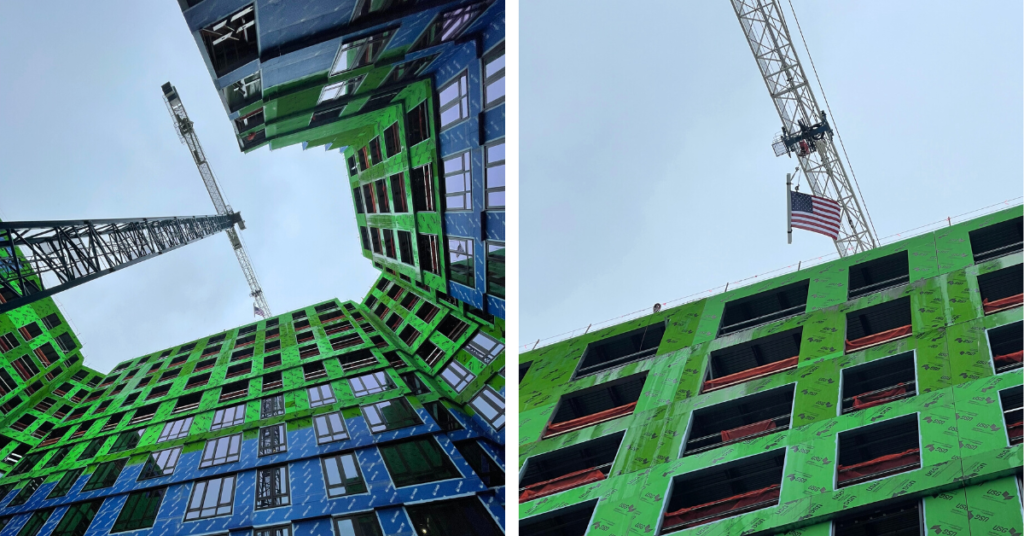 DJM recently celebrated the topping out of 55 Union Street in Newark, NJ—signifying completion of structural steel erection for the 506,549-square-foot project.
The 12-story, multifamily building is designed to create a welcoming, expansive space for its residents. It includes 403 apartment units and will feature amenities such as an open courtyard, rooftop garden, lounge area, fitness center, and multi-level parking garage. Situated in downtown Newark's vibrant Ironbound District, the building is within convenient walking distance to Newark Penn Station. It's also close to Ferry Street, well-known for its high-end restaurants and bars.
DJM provided the BIM coordination management and sheet metal, plumbing, mechanical pipe, electrical, reflected ceiling, and concrete models for this project. The detailed BIM allowed project members to address design issues before construction began, eliminating rework and saving money.
"With BIM, we were able to detect and resolve issues that otherwise would have gone unnoticed. For example, we were able to correctly place horizontal heat pumps prior to construction by providing the location of the horizontal heat pumps to the joist manufacturer, allowing them to properly spread the joists during fabrication" said Matt Webster, senior project manager at DJM.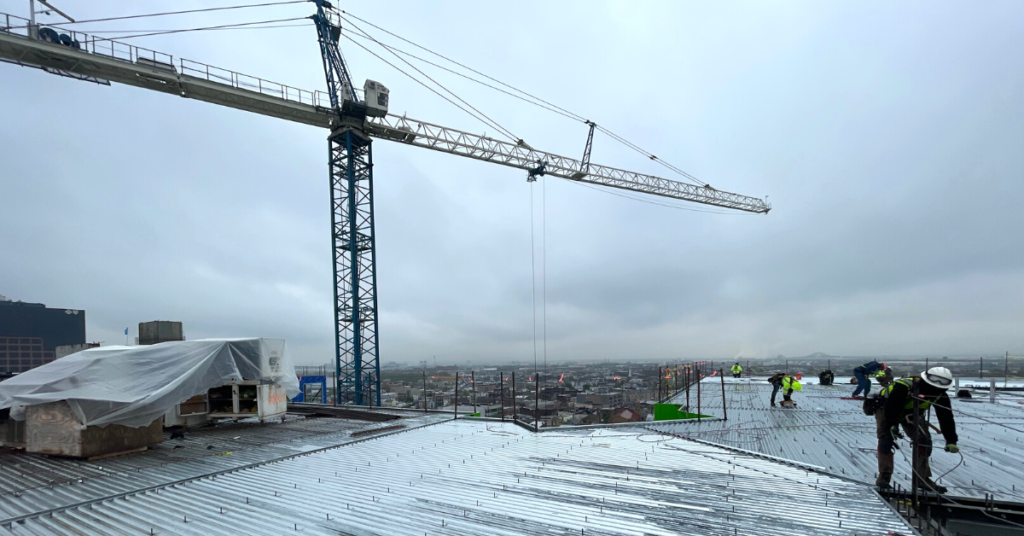 Sordoni Construction served as the general contractor for this project. Other project partners include Air Group, Haddad Plumbing & Heating, and MDC Electrical Contractor.
Read more about our featured projects here.