3D Scanning and BIM Offer Rapid Repair Opportunities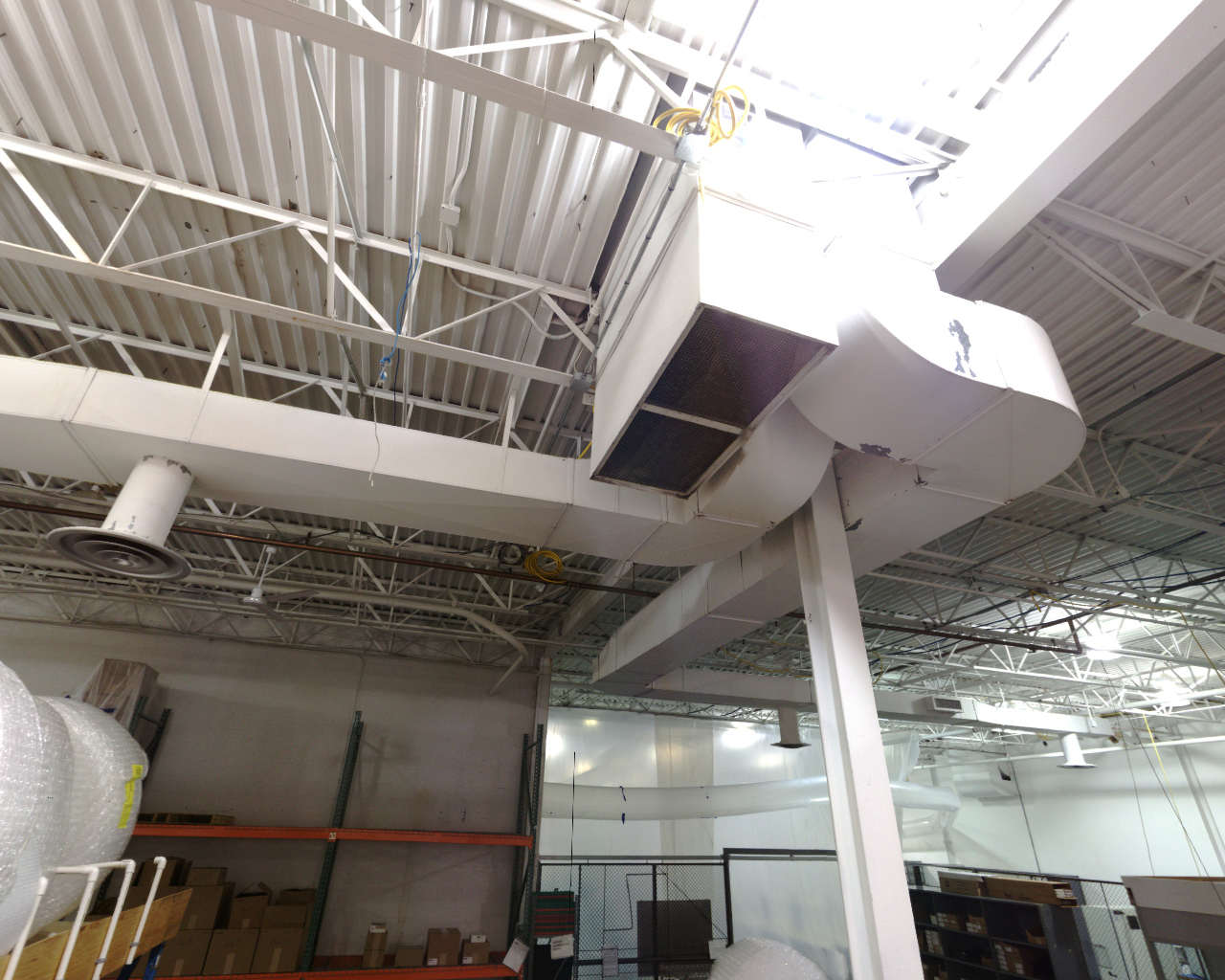 This article was originally published on ForConstructionPros.com.
The problem
On a Friday afternoon, DJM got a request to 3D scan fire damage at a Rockway, NJ manufacturing facility. Over 33,000 sq. ft. of critical ductwork was affected, disrupting operations. While making do with temporary air conditioning units, the damaged duct needed to be replaced as soon as possible to get operations back up to 100%. Using a combination of 3D scanning services and Building Information Modeling (BIM), DJM scanned and turned around new HVAC drawings in just four days.
The Monday after the initial call, DJM's Head of 3D Scanning John Brown visited the facility and within minutes was verifying the site. Instead of hand-measured 2D plans, the duct's size and locations throughout the building were captured in 3D with a scanner. The 3D scanning and Building Information Modeling (BIM) teams at DJM worked hand-in-hand to simultaneously scan and draft the replacement duct. As each section of the facility was scanned, Brown would process the data and send it to the drafting team for rapid BIM modeling.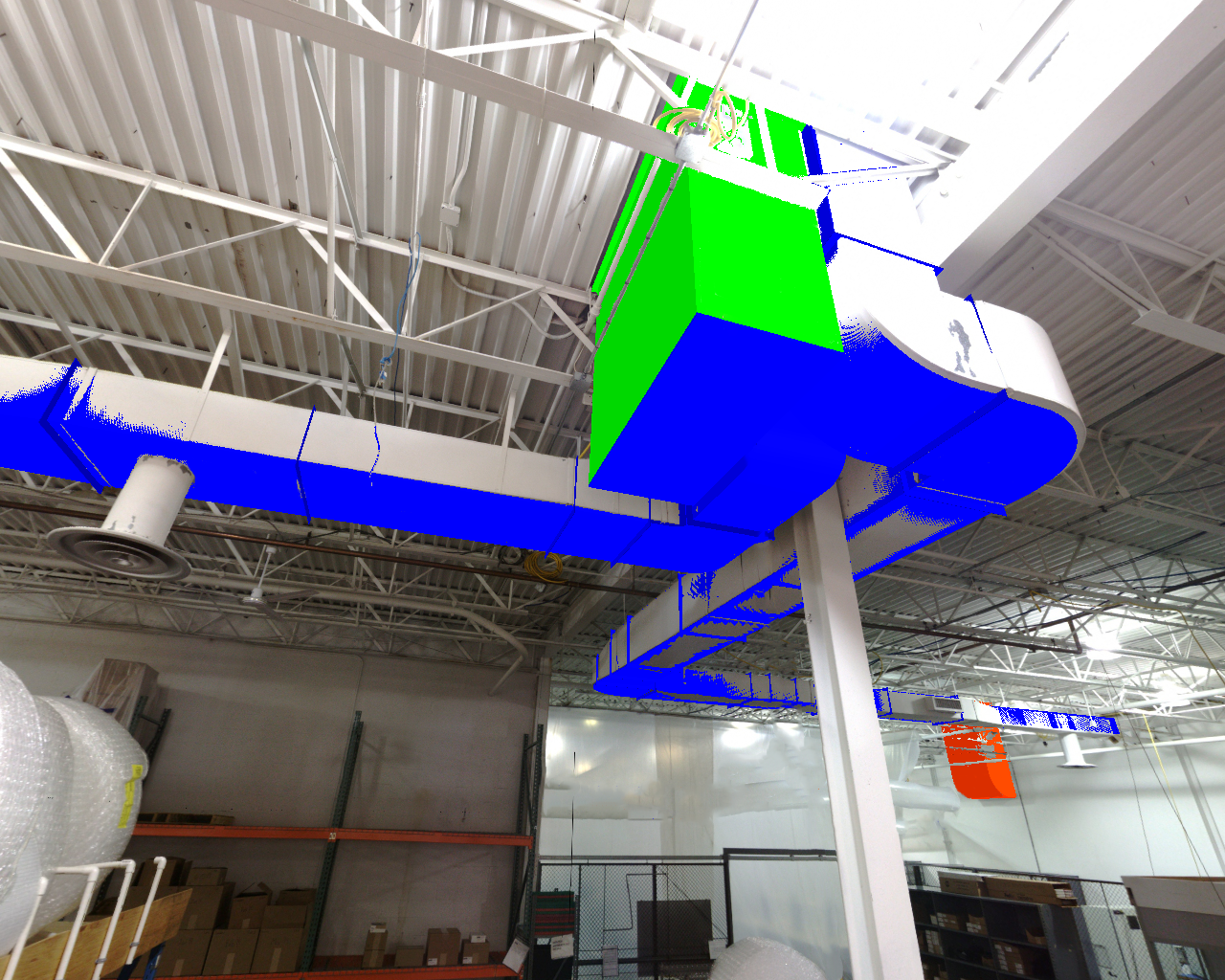 The solution with 3D scanning and BIM
By modeling the new duct from the 3D scan, DJM's draftsmen allowed the client to speed up the repair process and order materials a week ahead of schedule. Additionally, the accuracy afforded by laser technology ensured that the new equipment fit on the first try. "With a laser scanner, there's no room for measurement inaccuracy," said Brown. "Pairing 3D scanning with BIM technology saves a lot of time and headaches."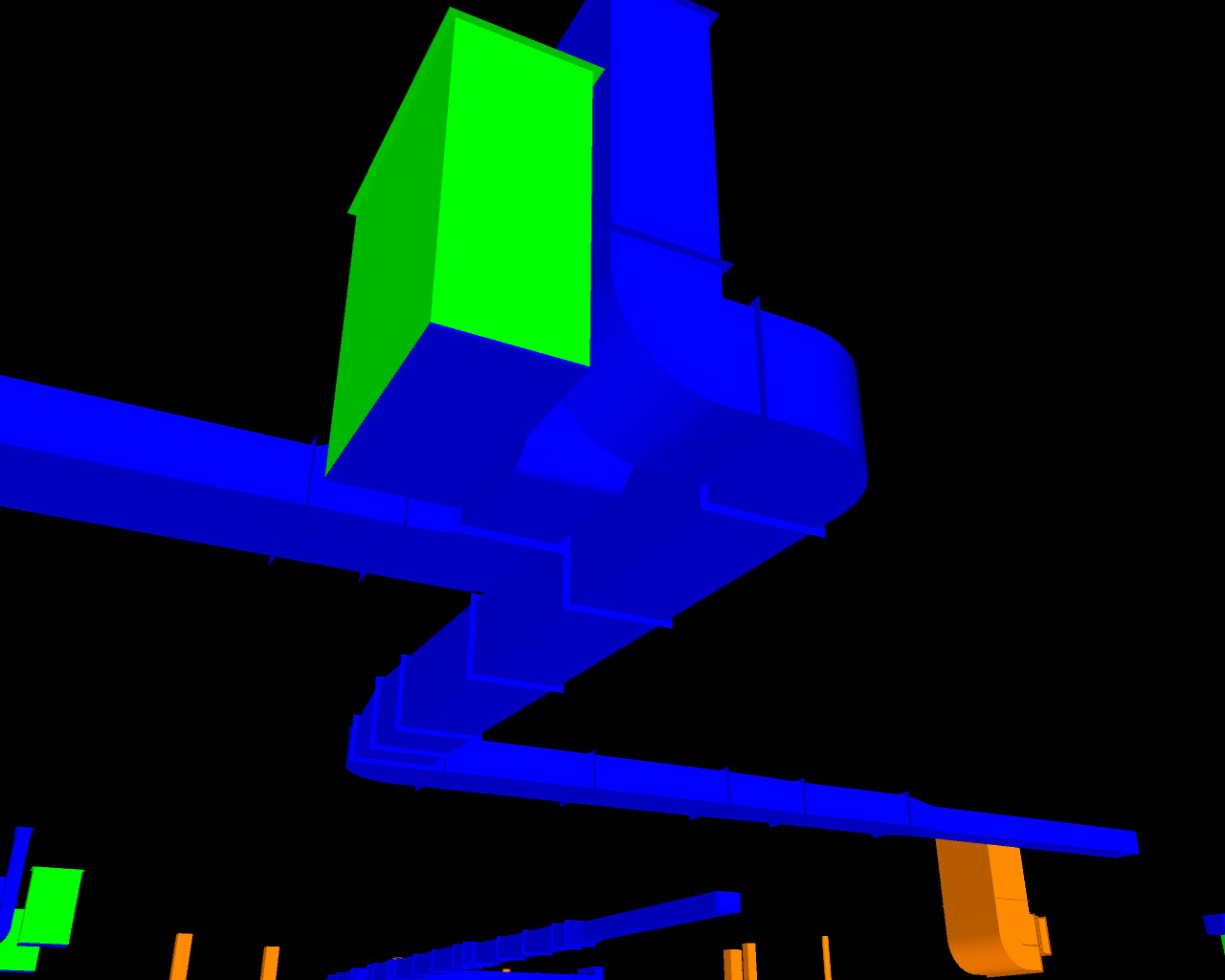 In comparison, manual field verification for this job would have been time consuming and disruptive. Three skilled tradesmen, a scissor lift, and about two weeks would be necessary to measure and document the duct by hand due to its complexity, location, and size. With a little over 100 scans and four days, the measurements and drawings were completed. This cut the project's timeline down by 10 days and reduced the cost by 71%. Brown said that using the laser scan as a base layer for BIM has helped DJM complete jobs significantly faster. "Augmenting BIM models with laser scanning has been a game-changer."
Additional Case Study
Learn about how a 2019 NYC job was able to save the client 75% on both time and money of site verification. Read How 3D Scanning Can Reduce the Cost of Site Verification.