3D Mechanical Pipe Modeling
3D pipe, equipment, and specialties are drawn to match contract documents or redesign to fit project conditions including mechanical rooms, boiler rooms, and penthouses. Get an estimate on our services today.
Contact Us
Drawings Done by Experts for Experts
As seasoned installers and draftsmen, we know that every inch of your plumbing, piping, and HVAC system counts. Our experts are committed to helping your success and will take your drawings from design to installation. Our services include:
Coordination Management

Coordination Drawings
Sleeve Drawings
Hanger Drawings

Equipment and specialty models created from submittals
Point File Creation

Clash Detection

Material Lists

Pre-fabrication and installation drawings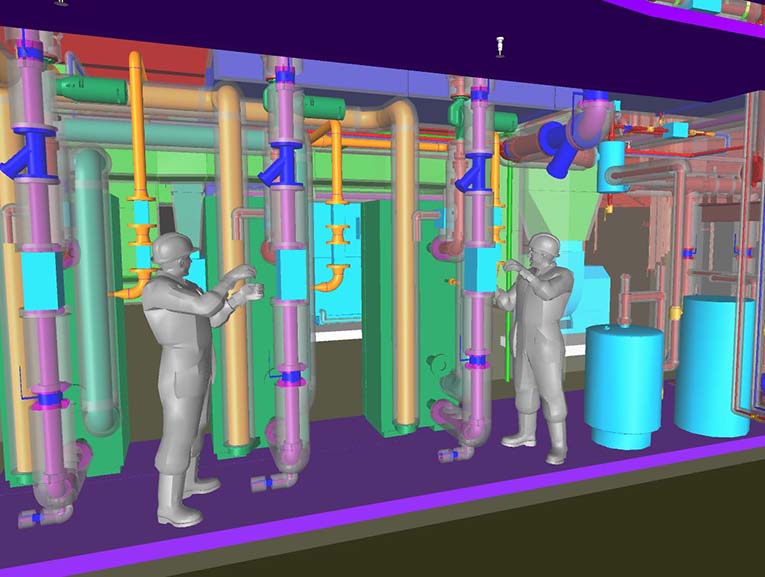 A Connected Process
Our detailed BIM Compliant mechanical pipe drawings can be used for coordination, prefabrication, and installation. Our drawings are based on extensive experience in the field, equipment and pipe submittals, valve specifications, specialties and take into consideration weld pipe and Victaulic depending on your job requirements.
Contact Us
Examples of Our Work
Click to view more examples of our mechanical pipe drawings and models.
Click Here